Amidst all the reports of abuse by Catholic priests that have been circulating in the media over the past several months comes a new report alleging that priests weren't the only ones engaging in sexual abuse. According to CBS News, several nuns have also been accused of sexual molestation and harassment, with victims now coming out to share their stories.
Former Nun Leads the Charge to Expose Abusive Nuns in the Church
Mary Dispenza, a former nun in the Catholic Church, is now working with the Survivors Network of Those Abused by Priests (SNAP) to expose the truth about child sex crimes and cover ups by nuns in the church.
Back in 2012, she sent a letter to the bishops asking them to expand their oversight of the Leadership Conference of Women Religious (LCWR) "into what the organization—and America's religious orders of women—are doing and are not doing regarding child sex crimes and cover ups by nuns."
She went on to write that many abusive nuns have never been exposed or disciplined and that many who were abused by nuns have coped by denying and mischaracterizing the crimes they suffered, leading to increased confusion, isolation, shame, and self-blame. She adds that there are more nuns than priests and that many more nuns had access to more kids, mostly because they worked in schools.
Finally, she urged the bishops to help in making the church "and our society safer from clergy child predators…."
It was after the Pennsylvania grand jury released their report of hundreds of pedophile priests back in August 2018 that Dispenza noticed an uptick in reports of abuse by religious sisters.
Young Girls Report Abuse by Nuns
When she was 15 years old, church member Trish Cahill reported to Sister Eileen Shaw that a priest had abused her since the age of five. The Sister went on to abuse Cahill herself, and Cahill reported that abuse to the sisters of the Charity of St. Elizabeth in 1994. The congregation later settled with her for $70,000.
"They had canon lawyers on retainer just for people like me," Cahill told CBS News. "Shut her up, pacify her, tell her you love her and you'll pray for her, and send her on her way." Sister Shaw was removed from her role as the school principal, but still remains a nun. The church has restricted her outside ministry, but still provides her housing and food.
After a complaint from another abuse victim, the Sisters of St. Joseph in Northwestern Pennsylvania investigated sexual-abuse allegations against one of its deceased members. As a result of the investigation, the Catholic Dioceses of Erie placed the nun, Sr. Mary Carmel Skeabeck, on the growing list of people credibly accused of child sexual abuse. Skeabeck was the first nun placed on the list.
Nuns Also Speaking Up About Abuse
Nuns themselves are also speaking up now, condemning the church's handling of sexual assault and advocating for sisters who were abused. Encouraged by the #Me Too Movement, nuns are now coming forward to speak about the alleged abuse they suffered at the hands of their superiors in the church.
In November 2018, the International Union of Superiors General called on women who had suffered abuse to come forward and report it to their congregations and church authorities. The group, which represents more than 500,000 sisters, promised to be a "listening presence." But this pertains to nuns who themselves have been abused, not to nuns who have allegedly abused minors. It remains to be seen whether the church will be as open about those victims.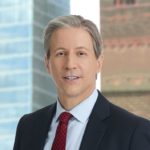 Exclusively focused on representing plaintiffs, especially in mass tort litigation, Eric Chaffin prides himself on providing unsurpassed professional legal services in pursuit of the specific goals of his clients and their families. Both his work and his cases have been featured in the national press, including on ABC's Good Morning America.