When a Pennsylvania grand jury investigated decades of alleged Catholic clergy abuse in Pennsylvania, they found records indicating that over 1,000 children had been sexually abused by over 300 "predator priests." Unfortunately, most instances of abuse were too old to be prosecuted, but the jury did issue presentments against two priests that had been allegedly sexually assaulting children within the last decade.
Now, one of those priests has pled guilty to the sexual abuse of two boys. After the grand jury report came out, Rev. David Lee Poulson of Oil City was charged with abusing an altar boy and attempting to assault another boy at a hunting camp. The priest pled guilty to corruption of minors and child endangerment.
Priest Took Children to Secluded Camp to Abuse Them
Poulson was most recently with the Erie diocese, and according to the York Daily Record, abused the altar boy more than 20 times. Worse, he would make the victim go to confession afterward and confess the abuse. He had already resigned by the time he was arrested, following claims from a 23-year-old who alleged he was also abused by Poulson starting at the age of eight.
The abuse of the altar boy and the boy at Poulson's own remote hunting camp in Jefferson County allegedly occurred between 2002 and 2012. Prosecutors stated that the priest took the boys to the camp and watched horror movies with them, and abused them. NBC News reports that the Erie diocese was aware of the abuse since at least May 2010, but did not report Poulson until September 2016.
Sentencing will be scheduled within 90 days. Poulson could face a maximum of 14 years in prison and a $30,000 fine. It is expected he will have to register as a sex offender. and he is forbidden from functioning as a priest ever again.
Second Priest Demanded Victim Perform Oral Sex on Him
The second priest named in the grand jury report is John Thomas Sweeny of the Greensburg diocese. He pled guilty in July 2018 to the indecent assault of a minor under the age of 14, specifically, to performing a sex act on a 10-year-old boy during the 1991-92 school year. He was a pastor at St. Margaret Mary Parish at the time.
According to the Pittsburgh Post-Gazette, police started the investigation after receiving reports of abuse, one from a U.S. marshal who was a relative of the victim. The criminal complaint stated that the boy was misbehaving on the school bus, so was sent to the priest, who then directed the boy to perform oral sex on him. He had his secretary give the boy milk and cookies afterward.
The victim is now in his 30s,and serves in the U.S. Coast Guard. Identified only as "Josh," he stated that he felt some closure after hearing Father Sweeney admit his guilt.
Statute of Limitations Limits Victims' Ability to Find Justice
The statute of limitations in Pennsylvania allows victims of child abuse to file civil lawsuits only until they turn 30 years old, and criminal allegations only until they're 50 years old. Many people claim that because of the Catholic church's alleged cover-up of the abuse for decades, most of the priests named in the grand jury report cannot be brought to justice.
The Pennsylvania House recently passed a new law that would provide a two-year window for victims to file civil cases, but the bill has stalled in the Senate.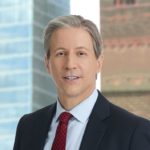 Exclusively focused on representing plaintiffs, especially in mass tort litigation, Eric Chaffin prides himself on providing unsurpassed professional legal services in pursuit of the specific goals of his clients and their families. Both his work and his cases have been featured in the national press, including on ABC's Good Morning America.