Over the past several years, hundreds of trampoline parks—indoor and outdoor recreational facilities with rows of trampolines—have been built in communities around the country. While they offer an active alternative for family fun, they can also be dangerous places where kids and adults may suffer from catastrophic injuries.
The U.S. Consumer Product Safety Commission (CPSC) estimates that in 2014, there were 104,691 hospital emergency room-treated injuries associated with trampolines. Now new research presented at the American Academy of Pediatrics (AAP) 2019 National Conference and Exhibition in New Orleans shows that trampoline injuries have continued to increase over the past decade, with a nearly 4 percent increase between 2008 and 2017.
Study Shows Gradual Increase in Trampoline-Related Broken Bones
For the study, researchers used data from the National Electronic Injury Surveillance System to examine injuries from trampolines in children. They found that in 2008, trampoline-related fractures accounted for 3.59 percent of pediatric fractures. By 2017, they had caused 6.16 percent of them.
Researchers also found that every year during the study, it was 32 percent more likely that a child's trampoline-related bone fracture occurred at a recreation facility or gym, rather than on a trampoline in the backyard or other location around the home.
Study author Nancy Hadley Miller, M.D., stated,
"While trampolines are a great source of fun and exercise for children, the potential for injury, particularly in recreational areas with an underlying business incentive, needs to be recognized by parents and health care providers."
Design of Trampoline Parks May Be to Blame for Some Injuries
This recent study found results similar to those from previous studies. In 2016, for example, researchers reported that between 2010 and 2014, emergency department visits for trampoline park injuries (TPIs) increased significantly, from 510 to 6,932. During that same time, home trampoline injuries (HTIs) did not increase.
Fractures were the most common injuries, typically caused by falls, contact with other jumpers and flips. The researchers described TPIs as an "emerging concern."
In March 2019, CBS News reported that investigators had confirmed at least six people had died from injuries at trampoline parks, while suspecting the number to be even higher because "many of those injured are often forced into arbitration and sign confidentiality agreements that stop them from speaking out," according to CBS News reporter Meg Oliver.
Though it's true that accidents can happen and sometimes users don't follow safety rules, other times the problem exists in the parks themselves. A common violation is when parks allow multiple people to use a trampoline at the same time. They may also fail to inspect the trampolines regularly or to replace those that are worn-out or damaged. When people are injured, it's sometimes because the rules simply weren't enforced at the park, with no one available to watch out for patrons' safety.
Colliding with poles is also a problem at trampoline parks, and the addition of padding does little to reduce injuries. The design of the parks, as well, often isn't as safe as it should be. In a May 15, 2019 report by CBS News, engineer Dr. Pete Pidcoe, who has spent years researching the design of trampoline parks, stated that the way many trampolines are bound together in the parks can create an unsafe transfer of energy, making the system "unpredictable."
An adult bouncing near a child, for example, could transfer a lot of force toward the child, which according to Pidcoe, is like "getting hit with a hammer." Such an incident occurred at a New Jersey trampoline park, with the child ending up suffering a broken femur.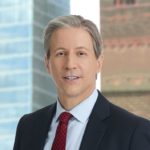 Exclusively focused on representing plaintiffs, especially in mass tort litigation, Eric Chaffin prides himself on providing unsurpassed professional legal services in pursuit of the specific goals of his clients and their families. Both his work and his cases have been featured in the national press, including on ABC's Good Morning America.