On December 22, 2022, the United States Consumer Product Safety Commission (CPSC) announced the recall of about 204,000 Pillowfort Weighted Blankets for children because of safety hazards.
Young children may become entrapped by unzipping and entering the blankets, which could pose a risk of death by asphyxiation.
Weighted Blankets Can Entrap Young Children
Reports indicate that four children have already become entrapped in the blankets this way. A four-year-old girl and a six-year-old girl both became entrapped in the cover of the weighted blanket and died due to asphyxia in April 2022. Two others became entrapped but did not die.
Both the CPSC and Target are urging consumers to stop using these blankets immediately and contact Target for a refund.
The blankets weigh six pounds; measure 60 inches long and 40 inches wide; and have removable, waterproof, washable covers. They come in eight prints or colors including:
Unicorn white
Space navy
Pink
Blue
Gray
Buffalo plaid red
Blue constellation
Unicorn pink
Consumers can check for the following item numbers printed on the fabric tag attached to the removable covers:
097-02-0140 (unicorn white)
097-02-0148 (space navy)
097-02-0361 (pink)
097-02-0363 (blue)
097-02-0364 (gray)
097-02-1603 (buffalo plaid-red)
097-02-3904 (blue constellation)
097-02-3905 (unicorn pink)
The blankets were manufactured in China and sold exclusively at Target stores nationwide and online at www.target.com. They were available from December 2018 through September 2022 for $40.
How to Get Your Target Refund
To receive a refund on your blanket, contact Target at 800-440-0680 from 7:00 a.m. to 10:00 p.m. CT daily. The company will send you a prepaid return label to return the blankets by mail. You can also take them to any Target store. You will receive a refund of $40 in the form of a credit for use at Target stores or online.
For more information, see Target's recall site. Target is also contacting all known purchasers directly to arrange returns.
Are Weighted Blankets Safe for Kids?
Weighted blankets are advertised as helping to calm and soothe anxiety in those who use them. According to "Parents" magazine, "The theory is that the extra pressure that comes from a heavier blanket could help kids sleep for a longer period, fall asleep faster, or wake less often."
But the research doesn't necessarily support these benefits in children. According to an American Academy of Pediatrics study, kids ages 5 to 16 with autism and severe sleep problems experienced no improvement in sleep or behavior after sleeping under a weighted blanket. Parents and children, however, said they preferred the blankets from a comfort standpoint.
It makes sense that a blanket that weighs 15 pounds or more may provide some comfort to the user. Some studies on adults have found positive results. In 2020, for instance, the Journal of Clinical Sleep Medicine published a study showing that weighted blankets were an effective and safe intervention for insomnia in patients with major depressive disorder, bipolar disorder, generalized anxiety disorder, or attention deficit hyperactivity disorder.
For small children, however, the blankets may pose some dangers. If the child can't push the blanket out of the way at night, they may struggle to breathe and be at risk for asphyxiation. The Sleep Foundation goes so far as to say these blankets are not safe for kids, stating, "Weighted blankets are not recommended for young children, as they can pose a suffocation risk…Always check with your pediatrician before purchasing a weighted blanket for your child."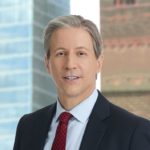 Exclusively focused on representing plaintiffs, especially in mass tort litigation, Eric Chaffin prides himself on providing unsurpassed professional legal services in pursuit of the specific goals of his clients and their families. Both his work and his cases have been featured in the national press, including on ABC's Good Morning America.