The U.S. Consumer Product Safety Commission (CPSC), together with Fisher-Price, has issued a new warning about Fisher-Price infant rockers. These rockers have been linked to 13 infant deaths, but have not yet been recalled.
CPSC Warns that Inclined Products Increase the Risk of Infant Suffocation
The CPSC warned that between 2009 and 2021, 13 infants died in incidents connected to Fisher-Price Infant-to-Toddler Rockers and Newborn-to-Toddler Rockers.
"Rockers should never be used for sleep and infants should never be unsupervised or unrestrained in the Rockers," the CPSC stated.
Fisher-Price has sold more than 17 million rockers worldwide since the 1990s. The company encourages parents to go to its website for safety videos, tips, and additional safety information.
Inclined products such as rockers, gliders, soothers, and swings, can present a risk of suffocation to young infants. When babies move or turn, they may press their faces against part of the surface, blocking their ability to breathe. At such a young age, they lack the muscle strength to right themselves again and may die.
This is why parents must never leave a baby unsupervised while sleeping in any sort of inclined product. Instead, it's best to place the baby face-up on a flat surface for sleeping. If your baby falls asleep while in an inclined product, transfer them to a flat surface immediately.
CPSC Working to Ban Inclined Products for Babies
In 2019, the CPSC oversaw the recall of nearly 5 million Fisher-Price Rock 'n Play sleepers after a staggering number of infant deaths. In most cases, the infants rolled from their backs to their stomachs or sides while unrestrained in the sleepers, and suffocated.
At the time of the recall, over 30 infant fatalities were known to have occurred in Rock 'n Play sleepers. In a February 2022 article, Consumer Reports indicated that the number has climbed to 97. The organization also noted that fewer than one in 10 of the dangerous sleepers have been accounted for, indicating that many may still be in homes where they present dangers to children.
In June 2021, the CPSC voted to stop manufacturers from selling dangerous inclined sleepers and other products that can put babies at risk while sleeping. These include inclined sleepers, in-bed sleepers, baby boxes, sleep hammocks, and small bassinets.
The organization recently finalized a rule requiring that infant sleep products have a sleep surface angle of 10 degrees or less. That rule goes into effect on June 23, 2022. As is, it will unlikely affect these rockers, however, as they aren't marketed for sleep.
New Safe Sleep for Babies Act Signed Into Law
In May 2022, Congress passed the Safe Sleep for Babies Act, which bans inclined rockers, bouncers, and other inclined products regardless of whether they are intended or marketed for sleep. President Biden signed the act into law, and now it's up to the CPSC to decide whether the ban applies to products like the Fisher-Price Infant-to-Toddler Rocker.
Consumers who have suffered harm because of this product should report it to CPSC at saferproducts.gov. In addition to deaths associated with the Fisher-Price Rockers, the CPSC has also recently alerted the public to one death associated with the Kids II Bright Starts Disney Baby Minnie Mouse Stars and Smiles Infant to Toddler Rocker.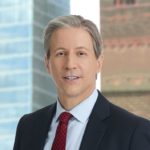 Exclusively focused on representing plaintiffs, especially in mass tort litigation, Eric Chaffin prides himself on providing unsurpassed professional legal services in pursuit of the specific goals of his clients and their families. Both his work and his cases have been featured in the national press, including on ABC's Good Morning America.