The U.S. Consumer Product Safety Commission (CPSC) recently announced that Woom bikes is recalling about 5,500 bicycles due to potential fall and injury risks to the rider. The manufacturer has advised owners to immediately stop using the bikes and contact the firm for more information.
Woom Bikes May Pose Fall Risks
This recall involves the following Woom bicycle models:
Model 4 (20-inch)
Model 5 (24-inch)
Model 6 (26-inch)
The problem is that the front fork of the bike can loosen and detach, posing fall and injury risks to the rider. "It is possible that this looseness could cause a rider to lose control of the bike and fall," Woom states on its website. Woom has received two reports of the fork loosening and detaching, but no injuries were reported according to the company.
Consumers are advised to stop using the bikes and contact Woom for a free repair kit for the front fork. The company sent out a package to all known purchasers on March 13, 2020. The package included a repair kit, which consisted of a nut and bolt to install along with installation instructions and all the tools needed to complete the installation.
The model numbers may be located at the top tube of each bike. The bicycles were sold online at us.woombikes.com from August 2018 to March 2019 for about $450­–500 and came in five different colors: red, blue, green, purple, and yellow. They were manufactured in Cambodia.
The bikes are also from batch numbers 1809 to 1904—that number is stamped on the bottom bracket of the bike. Turn the bike upside down and look underneath the frame where the cranks and pedals are attached. In the three lines of numbers, it's the first four numbers on the second line.
For more information on this recall, contact Woom bike toll-free at 855-966-6872 from 8:00 a.m. to 5:00 p.m. Central, Monday through Friday. You can also email the company at usa@woombikes.com, or check the website at us.woombikes.com and click on "Service."
How to Increase Child Bicycle Safety
Woom makes products for children. "As designers with eyes for detail," the company states on its website, "we spent six years (and counting) crafting an ideal bike for children."
Yet bicycles remain a source of potential injury for children. Stanford Children's Health notes that every year about 100 children are killed and 254,000 injured as a result of bicycle-related accidents. A 2018 study also reported that about 2.2 million children ages 5 to 17 were treated in U.S. emergency departments for bicycle-related injuries between 2006 and 2015. That equates to more than 600 cases per day.
To keep your kids safe while they're out having fun on their bikes, follow these tips recommended by Safe Kids:
Make sure your child has a properly fitted helmet that adheres to CPSC safety standards. (It should have a CPSC seal on it.)
While your children are still learning, always ride with them.
Ride on the sidewalk when possible. Otherwise, teach children to ride in the same direction as traffic as far on the right-hand side as possible.
Use hand signals and follow the rules of the road.
Dress children in bright colors and attach lights to their bikes.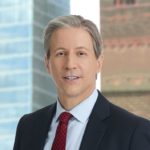 Exclusively focused on representing plaintiffs, especially in mass tort litigation, Eric Chaffin prides himself on providing unsurpassed professional legal services in pursuit of the specific goals of his clients and their families. Both his work and his cases have been featured in the national press, including on ABC's Good Morning America.