Social media is pervasive in our lives today, but when you're in the midst of a personal injury lawsuit, what you post online may be used against you.
In today's court of law, attorneys may request access to your social media accounts, and then use what they find during a trial. Indeed, it is legal to use communications from social media sites as evidence.
Here are some steps you should take to help protect yourself.
1. Never talk about your case.
It's best once you are involved in a lawsuit to completely avoid mentioning it online. Anything you say there can be used against you. Even if you think the post is harmless, the other side may find a way to twist your words to suit their arguments.
2. Don't delete your account or posts.
Once involved in litigation, you may be tempted to delete your account or your posts. In some cases, this could be considered destroying evidence, which could be a serious violation of the law. This will hurt you and your case in the long run.
3. Make your accounts private.
Whereas it's not advisable to delete accounts or posts, you can make your information on your social media websites "private." This will prevent the other side from easily seeing everything you have posted. They can still request access to it, but it gives you and your attorney a head start in examining everything you have there.
4. Think twice before posting.
Once you're involved in litigation, think twice before posting anything on social media. Something you think is normal—such as a picture of you hiking with your family—might be construed as evidence that your back injury wasn't as bad as you stated in your case. Remember that social media posts can be very useful to the other side and are being used more and more every day in court.
5. Warn friends and family.
You may be very cautious about mentioning your case on social media, but what about your friends and family? If they mention it—or something related to it—it might still hurt your case. For example, whereas you may not post that picture of your hiking trip, your friend might.
Take the time to speak to any individuals that may post information about you and ask them to refrain from doing so.
6. Understand that passwords and encryption probably won't help.
You may believe that because of encryption technology or password protection, you can avoid having other parties peruse your social media posts or messages. Unfortunately, this is not usually the case. Even if your device is protected, an opposing party may still gain legal access to it.
7. Be cautious.
Anything you share on social media can become part of the public record. Be selective in what you share, and be careful where you click, as some dangerous links can give hackers access to spy on you. Don't respond to messages from strangers, and restrict your communications about your case to in-person and by phone.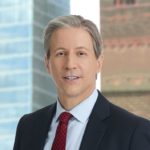 Exclusively focused on representing plaintiffs, especially in mass tort litigation, Eric Chaffin prides himself on providing unsurpassed professional legal services in pursuit of the specific goals of his clients and their families. Both his work and his cases have been featured in the national press, including on ABC's Good Morning America.