Since Philips recalled millions of CPAP and Bi-Pap machines back in June 2021, several class-action lawsuits have been filed against the company, with plaintiffs seeking reimbursement costs for the machines. These cases are the first few in what is expected to be a large number of similar class-action claims, along with individual injury claims file by those believing their respiratory illnesses and other health problems to be related to the recalled devices.
Three Class-Action Lawsuits Filed Against Philips
Oregon Truck Driver Robbed of Required Sleep Equipment
On June 29, 2021, an Oregon professional truck driver filed a class-action lawsuit against Philips in the District of Massachusetts, claiming that after the recall, he was unable to use his Bi-PAP machine. He is required to treat his sleep apnea to be able to drive, and since Philips did not offer a replacement device, the recall caused him to lose work.
He also stated that he developed atrial fibrillation because he was no longer able to get sufficient sleep without the use of an appropriate device to help him breathe right. He filed the case on behalf of himself and all other citizens similarly situated in the nation and the state of Oregon.
Virginia Woman Forced to Buy a New CPAP Machine
On July 5, 2021, a Virginia woman filed a similar class-action lawsuit against Philips in the Western District of Pennsylvania. She purchased a Philips DreamStation CPAP machine about three years ago through the Comprehensive Sleep Care Center in Northern Virginia. She used the device every night at the advice of her doctor.
When Philips announced the recall of the DreamStation CPAP machines, the plaintiff consulted with her doctor. She has since had to order a new CPAP machine, which she will have to pay for out of her health insurance deductible. She is seeking reimbursement for the replacement, as well as all other appropriate damages, and wants to represent herself and others similarly situated in the nation and the state of Virginia.
Four Men from the Various States Left Without CPAP Machines
On July 9, 2021, four plaintiffs together filed a new class-action lawsuit against Philips in the District of Massachusetts. Two of the plaintiffs are from New York, one is from Illinois, and one is from Indiana. All of them were using the Philips DreamStation devices to treat health conditions before the recall, and all will now have to replace those machines at considerable cost.
They seek to represent others similarly situated throughout the nation and in the four respective states.
Three Class-Action Lawsuits Filed Against Philips
On June 30, 2021, the U.S. Food and Drug Administration (FDA) issued a safety communication warning doctors and patients of the Philips recall. The administration stated that the polyester-based polyurethane (PE-PUR) sound abatement form used in the devices could break down and potentially enter the device's air pathway.
Should this occur, black debris from the foam or certain chemicals released into the air pathway could be inhaled or swallowed by patients using the devices. This could result in serious injuries that could be life-threatening, cause permanent impairment, and require medical intervention.
The plaintiffs in all of these cases claim that Philips knew about this foam problem long before implementing the recall. The company has received several complaints about the presence of black debris/particles within the device's air pathway, as well as reports of headaches, upper airway irritation, cough, chest pressure, and sinus infection that could be related to this issue.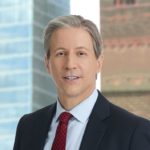 Exclusively focused on representing plaintiffs, especially in mass tort litigation, Eric Chaffin prides himself on providing unsurpassed professional legal services in pursuit of the specific goals of his clients and their families. Both his work and his cases have been featured in the national press, including on ABC's Good Morning America.