An Alabama man recently filed a new Instant Pot pressure cooker lawsuit in the U.S. District Court for the Northern District of Alabama. He claims that after using the Instant Pot Programmable Electric Pressure Cooker, he suffered from serious injuries. He seeks compensatory and punitive damages.
Plaintiff Claims His Instant Pot Burned Him
According to his complaint, the plaintiff's daughters purchased a new Instant Pot pressure cooker Model IP-Duo as a gift for his wife on February 24, 2018.
Later, on April 8, 2020, he was able to rotate and open the cooker's lid while it was still under pressure. This allowed the scalding hot contents to be forcefully ejected onto him. He suffered from serious and substantial burn injuries.
He states that the incident occurred as a result of the failure of the cooker's supposed "safety mechanisms," which purport to keep the consumer safe while using the pressure cooker.
Instant Brands Advertises Its Many Supposed Safety Features
Instant Brands advertises its cookers as having "proven safety features" including one that is supposed to disable the cooker and display a light that flashes "lid" if the lid is not positioned correctly.
On the company's YouTube page, it has a video entitled "Getting to Know Your New Instant Pot IP-DUO." In that video, a spokesperson states that consumers "don't need to be afraid" of the cooker: "With 10 safety features built-in, you can use your Instant Pot with confidence, knowing that it is not going to explode."
In a similar video entitled "Introducing Instant Pot IP-DUO series electric pressure cooker," spokesperson Laura Pazzaglia, founder of the website, "Hip Pressure Cooking," boasts of the cooker's 10 safety features, stating that "once the lid is locked and the contents are under pressure, there's no way to open the pressure cooker."
Plaintiff Claims Instant Pot Did Not Operate As Expected
In the user's manual as well Instant Brands has placed similar statements about its safety features. The manual asserts that the cookers comply with a "high safety standard" and feature "10 safety mechanisms." These statements, the plaintiff claims, mislead consumers into believing that the pressure cookers are reasonably safe for their normal, intended use.
Despite all these assertions, the Instant Pot did not perform as expected for the plaintiff. He states that it failed to prevent the lid from being removed with normal force while the unit remained pressurized, despite the appearance that all the pressure had been released. He adds that these pressure cookers are unreasonably dangerous because the lid can be opened this way.
Many Plaintiffs Have Filed Similar Pressure Cooker Lawsuits
This is one of many similar pressure cooker lawsuits that have been filed across the country. Plaintiffs all make similar claims—that the cookers do not work as expected, and that the safety mechanisms failed to protect them.
The plaintiffs also claim that the manufacturers knew or should have known about these issues. Yet they continued to sell their products to consumers, failing to warn them of the dangers.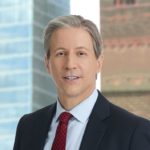 Exclusively focused on representing plaintiffs, especially in mass tort litigation, Eric Chaffin prides himself on providing unsurpassed professional legal services in pursuit of the specific goals of his clients and their families. Both his work and his cases have been featured in the national press, including on ABC's Good Morning America.