Allegheny County District Attorney Stephen Zappala recognized the need for immediate Amber Alerts for children 2 years old and under during a radio interview with Marty Griffin on KDKA on October 31, 2019.  This recognition was discussed in the context of the tragic death of nearly 2-year-old Nalani Johnson, who was abducted on August 31, 2019, in Penn Hills, Allegheny County, Pennsylvania.   Nalani was found dead on September 3, 2019, in Pine Ridge Park, Indiana County. She was still buckled in her car seat.  Sharena Nancy, 25, has been charged with criminal homicide, abuse of a corpse, in addition to kidnapping a minor, concealing the whereabouts of a child and interference of custody of children.
Ms. Nancy abducted the toddler at approximately 5:00 p.m. on August 31, 2019, from Nalani's father, Paul D. Johnson, 21, with whom she'd had an on-and-off relationship.  That afternoon, Ms. Nancy, Mr. Johnson and a friend, Justin Rouse, took Nalani to Kennywood. Later, Ms. Nancy was driving with the three of them when she argued with Mr. Rouse, who was sitting in the back seat, next to Nalani in her car seat.  The two men decided to get out of the car, but as Mr. Johnson went to remove Nalani from the back seat, Ms. Nancy drove away.
Mr. Johnson called police approximately 5:00 pm., and an Amber Alert was eventually issued. The Amber Alert program is a voluntary partnership between law-enforcement agencies, broadcasters, transportation agencies, and the wireless industry, to activate an urgent bulletin in the most serious child-abduction cases.
During the interview, District Attorney Zappala said authorities should've responded to Nalani's disappearance within minutes, not an hour and a half later.  Authorities know precisely when they left Allegheny County.  Police said a security camera at a Sheetz in Murrysville captured Ms. Nancy about 5:30 p.m., then the FBI started tracking her – pinging her cell phone off towers. The child was alive as Ms. Nancy was proceeding down Route 22.  Ms. Nancy was stopped by Penn Hills police at 7:26 p.m. heading north on Rodi Road. When the officer pulled the car over, Nalani and the car seat were missing. Nalani's body was found just off Route 22 in Pine Ridge Park in Burrell Township, about a mile from Chestnut Ridge, Tuesday, Sept 3, 2019.
In his interview, DA Zappala also stated that if we had the virtual systems in place on Route 22, we could've responded more quickly and could've narrowed the search area.  In theory, Zappala states, we could've intercepted her before she got to the field.  We need to use the tools given to us; electronics, surveillance, etc.  Police and elected officials have embraced it.  Zappala advised that the system itself will start looking for someone; it creates coordination between police departments. When technology comes into play, you have to use it, Zappala says. We can take what's in place and fine-tune it.
Zappala takes the position that as soon as the father called 911, which was about 5 pm, within 10 minutes the system should've been alerted and started looking for Nalani and Ms. Nancy and tracking them.  We could've tracked Ms. Nancy through Monroeville and Monroeville PD probably would've picked her up.  It's important to note that within 12 minutes after the Amber Alert, Ms. Nancy was found and arrested in Penn Hills.
"We could've possibly saved the child's life", Zappala says.
How do we make a change and implement immediate Amber Alerts?  DA Zappala believes there is a need for conversations, investments, to put surveillance communities in those areas without cops and get people back to the table.
At Chaffin Luhana LLP we are representing Nalani Johnson's grandmother on a pro bono basis to influence positive changes to the Amber Alert system in Pennsylvania. The goal is to help prevent the death and abuse of young children who are abducted. The research shows that the first three hours after abduction are critical, and police must be in a position to act first. We appreciate DA Zappala's advocacy for change for the children of Allegheny County.
If you would like to learn more about Amber Alerts, we urge you to contact us today at 1-888-480-1123.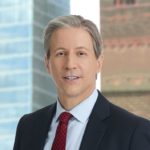 Exclusively focused on representing plaintiffs, especially in mass tort litigation, Eric Chaffin prides himself on providing unsurpassed professional legal services in pursuit of the specific goals of his clients and their families. Both his work and his cases have been featured in the national press, including on ABC's Good Morning America.