It's no surprise that Amazon is the largest online retailer in the world. It sells millions of products to consumers every day, and most of the time, buyers are happy with those purchases.
Sometimes, though, the products consumers receive from Amazon are defective. Such was the case with an allegedly defective hoverboard a Tennessee family purchased from the retailer, which later caused a fire destroying their $1 million home and put the lives of their two teenage children at risk. The family blamed Amazon for selling a defective product and filed a lawsuit against the company seeking damages. Amazon maintained it was only an online advertising portal and could not be held liable.
After three years of back and forth, Amazon recently settled the lawsuit for an unknown amount ahead of the trial, which was scheduled for November 2020.
Family Loses Home, Struggles to Save Children in Hoverboard Fire
The family bought the Fiturbo F1 hoverboard from Amazon in November 2015 as a Christmas gift for their son. On Jan. 9, 2016, the family's two teenagers—a 14-year-old boy and a 16-year-old girl—were at home alone when they heard noises downstairs and decided to hide upstairs. What they didn't know was that the hoverboard had burst into flames on the first floor.
The father returned home soon after and discovered the house on fire. He knew the two children were inside and frantically searched for a way in, but the flames were too intense.
The two children were trapped upstairs. Once they noticed the smoke, the girl started banging on the second-floor window. At her father's instruction, she kicked it out and jumped out, her father there to break her fall.
The boy had tried to escape by going downstairs, but burned his hand on a doorknob and had to break his bedroom window to get out. Both teens suffered minor burn injuries.
Meanwhile, the fire destroyed the family's home, with losses totaling about $1.9 million. The father also sustained severe injuries in his efforts to rescue his children. Investigators later determined that the hoverboard and its battery caused the fire.
Amazon Tries to Shirk Responsibility
The family filed a lawsuit against Amazon in 2016, seeking to recover their losses, but Amazon insisted that it could not be held liable. The fault lay with the Chinese manufacturer, it argued—the third-party seller that advertised the product on Amazon's website.
Amazon has made similar arguments in other lawsuits, claiming to be only a go-between advertiser for third-party products—a claim that for a long time shielded it from having to take responsibility for any harm those products caused consumers.
Initially, a federal judge for the Middle District of Tennessee sided with Amazon and dismissed the family's lawsuit. The family appealed to the 6th Circuit, and that court agreed that Amazon would normally be blameless in this sort of case, except for one thing: Amazon sent an email to purchasers that discussed "safety issues" with products containing lithium-ion batteries, such as hoverboards.
This email came about because of an Amazon investigation that revealed fire dangers associated with faulty hoverboards coming from Chinese manufacturers. The retailer initiated the investigation after receiving 17 complaints of hoverboard fires and explosions. Amazon never notified customers about the results of that investigation—it just sent the email out and then quietly stopped sales of those hoverboards.
The court ruled that by sending that email, Amazon was aware that the warning was necessary.
That ruling allowed the family to again try to seek damages from Amazon. This led to the recent settlement between the two.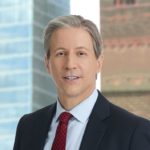 Exclusively focused on representing plaintiffs, especially in mass tort litigation, Eric Chaffin prides himself on providing unsurpassed professional legal services in pursuit of the specific goals of his clients and their families. Both his work and his cases have been featured in the national press, including on ABC's Good Morning America.