If you purchased a Bel Furniture Barrington 5-drawer chest between October 2014 and July 2016, check it over carefully. The U.S. Consumer Product Safety Commission (CPSC) recently announced that the chests are unstable if they're not anchored to the wall, posing tip-over and entrapment hazards to children.
Bel Furniture Chests May Tip-Over and Harm a Child
About 90 of the chests are affected by this recall. They are brown with silver drawer knobs, and measure 49 inches tall, 35 inches wide, and 19 inches deep. You should find a sticker on the backside identifying the dresser as the "Barrington 5-Drawer Chest" from the "Mollai Collection."
The chests were sold at Bel Furniture stores throughout Texas and online at www.belfurniture.com for about $250. They were manufactured in Malaysia and imported by Bel Furniture of Houston, Texas.
The CPSC notes that these dressers do not comply with the performance requirements of the voluntary industry standard, which states that a dresser should stay upright when a 50-pound weight is hung on a single open drawer while the others are closed.
Bel Furniture is aware of one report of the chest tipping over and injuring a child. The company has advised consumers to immediately stop using the chests and to contact Bel Furniture for a full refund with a free pick-up of the dresser. Consumers can also return the drawer slides for free and dispose of the dresser, or receive a free installation of tip-over restraints by Bel Furniture.
For more information, call Bel Furniture collect at 832-358-8899 from 9:00 a.m. to 5:00 p.m. CT Monday through Friday, check the company's online recall site, or email at recall@belfurniture.com.
Consumer Advocate Groups Calling for Stricter Safety Standards
According to Consumer Reports, every 60 minutes, on average, a child is sent to an emergency room following a furniture tip-over incident.
The vast majority of the victims are children younger than 6. They may become the victims of tip-over accidents by climbing on the front of the dresser or playing inside a drawer. Almost half of tip-over deaths occur in the bedroom, often after the child has napped.
Today, furniture makers operate under a voluntary tip-over testing standard. They aren't required to test their products to make sure they stay upright when 50 pounds of weight is hanging from an open drawer. Consumer Reports believes this standard is too weak and leaves many children at risk.
They are calling for the tip-over test weight for dressers to be increased to 60 pounds and for dressers 30 inches tall and shorter to be included in the standard because they too can tip over.
Parents Can Increase Safety with Anchoring Systems
The U.S. House of Representatives recently voted to pass a bill that would help prevent tip-over accidents. The Stop Tip-overs of Unstable, Risky Dressers on Youth (STURDY) Act would require the CPSC to create a mandatory federal rule that would ensure furniture stability. The bill has now gone to the Senate.
Meanwhile, parents can increase the safety of the furniture in their homes by using anchoring kits to anchor them to the wall. The CPSC provides a video demonstrating how to install anti-tip devices here.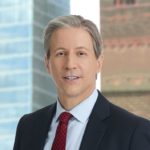 Exclusively focused on representing plaintiffs, especially in mass tort litigation, Eric Chaffin prides himself on providing unsurpassed professional legal services in pursuit of the specific goals of his clients and their families. Both his work and his cases have been featured in the national press, including on ABC's Good Morning America.