If you have an Insignia Air Fryer or Air Fryer Oven, check the model number. The U.S. Consumer Product Safety Commission (CPSC) recently announced the recall of about 635,000 of these devices because of safety and burn hazards.
Air Fryers and Air Ovens May Overheat
These products are manufactured in China and were imported by Best Buy Purchasing LLC, of Richfield Minnesota. In cooperation with the CPSC, Best Buy is recalling certain models because they can overheat, posing potential fire and burn hazards.
The recall at this time involves the following products:
Air Fryers: NS-AF32DBK9, NS-AF32MBK9, NS-AF50MBK9, NS-AF53DSS0, NS-AF53MSS0, and NS-AF55DBK9
Air Fryer Ovens:NS-AFO6DBK1 and NS-AFO6DSS1
You should be able to find the brand name "Insignia" at the top or front of each unit. A rating label on the underside should identify s the brand and model number. The products have cooking chamber capacities ranging from about 3.4 to 10 quarts, and plastic or plastic and stainless-steel bodies in black and stainless steel.
The products were sold at Best Buy stores nationwide and online at www.bestbuy.com, www.eBay.com, and www.google.com from November 2018 through February 2022 for between $30 and $150.
At the time of the recall, Best Buy had received 68 reports from U.S. consumers and 36 from Canadian consumers of the air fryer or air fryer oven catching fire, burning, or melting. These included seven reports of minor property damage and two reports of injuries, including an injury to a child's leg.
How to Get Your Credit for the Fryer or Fryer Oven
Consumers who own these products should stop using them immediately and register online or call Best Buy at 800-566-7498 from 8:00 a.m. to 5:00 p.m. ET Monday through Friday to arrange a return through a pre-paid shipping box and label and return instructions. Best Buy is also contacting all known purchasers directly to arrange returns.
Consumers should not return the recalled products to a Best Buy retail store for a refund. Instead check the website, which will help you confirm whether your product is one of the recalled models, or call the number above. After you return the product using the provided pre-paid packaging and the unit has been verified as one of the recalled models, Best Buy will then send you an electronic gift card that you can use at Best Buy stores, BestBuy.com, and BestBuy.ca.
The amount of the gift card will be the greater of the price you paid on your purchase receipt or the average sales price in the country of purchase ($50 for units purchased in the U.S. and CAD 75 for units purchased in Canada.)
You don't have to have your receipt, though consumers who do and indicate they paid a higher price will receive a credit for the higher price paid. If you bought the product online, search your email account for the order email, then print and return it in the package with the product.
If you don't have a store receipt or email but you used a My BestBuy account when you purchased the product (either online or in the store) you can log into that account to find the price you paid. Print that page and return it with the product in the pre-paid package.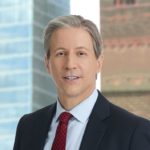 Exclusively focused on representing plaintiffs, especially in mass tort litigation, Eric Chaffin prides himself on providing unsurpassed professional legal services in pursuit of the specific goals of his clients and their families. Both his work and his cases have been featured in the national press, including on ABC's Good Morning America.