It's boating season and unfortunately, that means a rise in boating accidents. The United States Coast Guard (USCG) reports that in 2019, 4,168 accidents involved 613 deaths. There were also 2,559 injuries and about $55 million in damages to property as a result of recreational boating accidents.
These data represent a 0.6 percent increase in the number of accidents, plus a 1.9 percent increase in the number of injuries. The number of deaths decreased by 3.2 percent.
Causes of Boating Injuries and Fatalities
As to what's causing the accidents, the USCG had some additional information for some but not all of the cases. Where the cause of death was known, 79 percent of the fatal boating accident victims drowned. There were also 171 accidents in which at least one person was struck by a propeller. These resulted in 35 deaths and 155 injuries.
Of those reporting life jacket usage, 86 percent were not wearing a life jacket. Where the length of the craft was known, eight out of every ten boaters who drowned were using vessels less than 21 feet in length. The most common vessel types included open motorboats (45 percent), personal watercraft (19 percent), and cabin motorboats (16 percent).
Alcohol use is the leading known contributing factor in fatal boating accidents. Where the primary cause was known, it was listed as the leading factor in 23 percent of the deaths. Where instruction was known, 70 percent of deaths occurred on boats where the operator did not receive boating safety instruction. Only 20 percent of deaths occurred on vessels where the operator had received a nationally approved boating safety education certificate.
Other contributing factors in the accidents included:
Operator inattention
Improper lookout
Excessive speed
Keep Yourself and Your Family Safe with These Boating Tips
The National Safe Boating Council recently held its National Safe Boating week to encourage boaters to be as safe and responsible as possible. They suggested the following safety tips for anyone heading out on the water:
Brush up on your boating skills with an online or in-person course.
Make sure your boat has all the essential safety gear.
Encourage all occupants to wear Coast-Guard approved, properly fitting life jackets.
Never BUI—boat under the influence of alcohol or drugs!
Check the latest forecast before you leave the shore. If you notice storm clouds or a sudden change in the weather, play it safe and get off the water.
Always maintain a proper lookout and be aware of other boaters and the environment while boating.
The National Safety Council (NSC) offers these additional tips:
Review a pre-departure checklist to ensure you have everything you need in your boat, including a tool kit and first-aid kit. (You can find a sample checklist at the NSC's site.)
Check that your equipment is in good working order. You can get a free vessel safety check with your local U.S. Coast Guard Auxiliary or U.S. Power Squadron.
Before you leave, always file a float plan with someone you trust. You can find a sample plan here.
Dress properly and bring an extra set of clothes in case you get wet. Don't forget the sunscreen.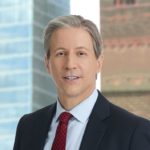 Exclusively focused on representing plaintiffs, especially in mass tort litigation, Eric Chaffin prides himself on providing unsurpassed professional legal services in pursuit of the specific goals of his clients and their families. Both his work and his cases have been featured in the national press, including on ABC's Good Morning America.