Two products were recently recalled because they pose a potential danger to children. If you have either the StepUp Sidekick Learning Tower or the Bobby baby lounger in your home, read on for instructions on what to do to make sure your children are safe.
Boppy Newborn Loungers Recalled After 8 Infant Deaths
The U.S. Consumer Product Safety Commission (CPSC) recently announced the recall of about 3.3 million Boppy Original Newborn Loungers, Boppy Preferred Newborn Loungers, and Pottery Barn Kids Boppy Newborn Loungers. These were sold in a variety of colors and fashions and measure about 23 inches long by 22 inches wide and 7 inches high.
They were sold from January 2004 through September 2021 at juvenile product stores and mass merchandisers nationwide and online, including Pottery Barn Kids, Target, Walmart, and online at Amazon.com. The cost was between $30-44.
The loungers pose a risk of suffocation to infants. If an infant rolls, moves, or is placed in a position that obstructs breathing–or rolls off the lounger onto a pillow or soft bedding that obstructs breathing—the infant could suffocate and die.
The company is aware of eight reports of infant deaths associated with these loungers. The infants reportedly suffocated after being placed on their backs, sides, or stomachs on the loungers.
Consumers should stop using these products immediately and contact The Boppy Company for a refund. Call toll-free at 800-416-1355 from 9:00 a.m. to 5:00 p.m. ET Monday through Friday, or see the company's online recall page for more information.
Step2 Recalls Stepup Sidekick Learning Towers for Fall Hazards
The U.S. Consumer Product Safety Commission (CPSC) recently announced that Step2 is recalling about 1,570 of its Stepup Sidekick Learning Towers. The storage tray with cup holders and the step can come loose from the tower, posing a fall hazard to a child.
Step2 has received 20 reports of the storage trays or steps coming loose, including one report in which the child suffered minor bruises after falling from the tower.
The tower itself was sold online at Step2.com and on Amazon during May 2021 for about $100. It can be used as a helper stool or a chair. It has a white plastic exterior, a gray tray with two cup holders, a seat, and a step. Model number "4134" should be molded into the bottom of the tower. Manufacture codes included with this recall are:
These should be found on the removable seat/step.
Step2 has advised consumers to stop using the towers and contact the company for their choice of a full refund, a credit on Step2.com, or the equivalent value on an Amazon gift card if the product was purchased on Amazon.com.
For more information, call Step2 at 800-347-8372 between 8:00 a.m. and 5:00 p.m. ET Monday through Friday, or check the company's online recall page. Step2 is also notifying all known customers directly.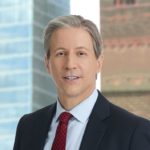 Exclusively focused on representing plaintiffs, especially in mass tort litigation, Eric Chaffin prides himself on providing unsurpassed professional legal services in pursuit of the specific goals of his clients and their families. Both his work and his cases have been featured in the national press, including on ABC's Good Morning America.