The U.S. Consumer Product Safety Commission (CPSC) recently announced the recall of about over 13,700 Caldwell E-Max Pro BT earmuffs with rechargeable lithium battery packs. If you have one of these earmuffs, see below for instructions.
Earmuffs Recalled Because Battery Pack May Overheat
These earmuffs were designed to provide hearing protection while shooting firearms. The 3.7-volt rechargeable lithium battery pack is housed in one of the earmuffs. It has a gray exterior and is 1.25 inches x 1.5 inches. The name Caldwell may be found on the exterior of the battery back. Alternatively, the earmuffs can operate on three AAA alkaline batteries.
Powered earmuffs like these offer noise reduction to protect the eardrum from loud noises while allowing users to hear range commands and other ambient sounds. They can also be connected to a cellphone, MP3 player, or other audio devices. This allows the user to hear music or voices while still enjoying protection from loud gunshot sounds. Some users enjoy them while hunting or shooting, while others use them while studying or operating machinery.
The products were manufactured in China and imported by American Outdoor Brands Inc., of Columbia, Missouri. They were sold at Midway USA, Bass Pro Shops, and Davidsons stores nationwide and online at Amazon.com from April 2021 through May 2021 for about $100.
The problem is that the battery packs can overheat. The soldering within the housing can allow the wiring to detach and cause the unit to overheat, posing fire and burn hazards. The company is reportedly not aware of any incidents or injuries associated with the problem.
American Outdoor Brands will provide customers with a free set of replacement alkaline batteries. Stop using the battery pack immediately and contact the company for disposal instructions and to receive your free regular batteries. You can call customer service at 877-416-5167 from 8:00 a.m. to 5:00 p.m. CT Monday through Thursday and from 8:00 a.m. to 2:00 p.m. CT on Fridays, or email support@caldwellshooting.com for more information. You can also check the company's recall site.
3M Hearing Protection was Defective from the Start, Soldiers Allege
Meanwhile, hundreds of veterans are suing the company that manufactured the earplugs they used while training and on deployment. 3M touted its Combat Arms earplugs as capable of allowing users to hear "friendly" commands from military personnel while blocking out potentially damaging explosion and gunshot sounds.
When military personnel returning from duty began to find that they were suffering from hearing loss and tinnitus, they looked into the issue. Together with legal advisors, they discovered that 3M knew from internal testing that its earplugs did not operate as intended. Despite this knowledge, the company falsified certification to appear as if it was complying with military standards.
In 2018, the Department of Justice announced that 3M agreed to pay $9.1 million to resolve allegations that it knowingly sold its earplugs to the military without disclosing the defects that "hampered the effectiveness of the hearing protection device."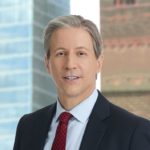 Exclusively focused on representing plaintiffs, especially in mass tort litigation, Eric Chaffin prides himself on providing unsurpassed professional legal services in pursuit of the specific goals of his clients and their families. Both his work and his cases have been featured in the national press, including on ABC's Good Morning America.