Another plaintiff recently filed a class-action lawsuit against Philips North American LLC, makers of the Philips CPAP and Bi-PAP machines used to treat sleep apnea. She filed the case in the U.S. District Court for the Central District of California, Western Division.
In June 2021, Philips recalled millions of these machines because of concerns about the sound abatement foam potentially degrading and depositing particles and toxic chemicals into the air pathway. The FDA notified the public of this recall on June 30, 2021.
This is one of several similar class-action lawsuits that have been filed in recent weeks, with plaintiffs seeking reimbursement for the new devices they've been forced to purchase to replace the Philips devices they can no longer safely use.
Plaintiff Left Without Proper Treatment After Philips Recall
The plaintiff, in this case, a resident of Los Angeles, California, states in her complaint that she was diagnosed with sleep apnea in 2019. At the direction of her doctor, she purchased a Philips DreamStation Bi-PAP machine to treat her condition. The machine cost about $900 at the time.
Had she known about the potential problems with the sound abatement foam, the plaintiff states she would never have purchased the Philips device. She adds that to date, the defendants have failed to replace or repair her machine, or to provide any assistance. Because of the recall, she's been forced to purchase an expensive replacement machine known as the ResMed Airstation 10 Auto Set for $937.38.
She ordered the new machine on July 9, 2021, shortly after she became aware of the Philips recall. At the time that she filed her complaint, she had not yet received her new machine. Yet she requires it to treat her medical condition.
The plaintiff intends to represent herself and all others similarly situated in California and seeks compensatory and punitive damages.
Philips Recalls Breathing Machines Because of Toxic Foam
The Philips machines affected by the 2021 recall contain polyester-based polyurethane (PE-PUR) foam for sound abatement. This foam can break down and be inhaled or ingested, or it may emit volatile organic compounds (VOCs) that can be inhaled or ingested. Some of these VOCs are carcinogenic. Philips acknowledged that these foam hazards could result in serious injury that would be life-threatening or cause permanent impairment.
PE-PUR foam is particularly sensitive to degradation from heat, oxygen (ozone) sunlight, moisture, and microbial and fungal attack. The plaintiff notes in her complaint that the properties of this type of foam have been well known for many years, and that Philips' choice to use this foam in its breathing machines was "highly inappropriate."
The plaintiff goes on to add that consumers using the recalled breathing machines "have complained about black particles in their machines for several years." Still, Philips did not warn the public or its customers of the potential hazards until June 2021.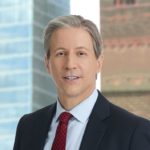 Exclusively focused on representing plaintiffs, especially in mass tort litigation, Eric Chaffin prides himself on providing unsurpassed professional legal services in pursuit of the specific goals of his clients and their families. Both his work and his cases have been featured in the national press, including on ABC's Good Morning America.