Two men from Colorado recently filed a class-action lawsuit in Denver against Canvas Credit Union, formerly known as Public Service Credit Union. The plaintiffs claim that the credit union is assessing overdraft fees on transactions that did not actually overdraw members' accounts, and charging two or more non-sufficient fund fees on a single transaction.
The plaintiffs seek to represent themselves and all similarly situated consumers against Canvas Credit Union. They seek monetary damages, restitution, and declaratory and injunctive relief.
Canvas Charges Overdraft Fees When There are Sufficient Funds in the Account
According to the complaint, Canvas has a practice of charging overdraft fees the company shouldn't be charging.
One of the plaintiffs states that he has a Canvas checking account, and under the member service agreement, it says that Canvas will not charge overdraft fees on transactions that have sufficient funds to cover them at the time they're initiated. According to the agreement, An overdraft occurs only when the available funds in the account are inadequate to cover a check or electronic transaction and the credit union elects to pay it anyway.
Yet, according to the complaint, some transactions don't proceed as they should. According to the plaintiffs, there are funds in the account for the transaction, but Canvas assesses overdraft fees on them anyway. "Put another way, Canvas actually authorizes transactions on positive funds, sets those funds aside on hold, then fails to use those same funds to 'post' those same transactions," the complaint reads.
Canvas's actual practice, according to the plaintiffs, is to charge the same debit card transaction twice to determine if the transaction overdraws an account—both at the time a transaction is authorized and later at the time of settlement.
When the debit card transaction is getting ready to settle, Canvas releases the hold placed on funds for the transaction for a split second, putting money back into the account, then re-debits the transaction a second time.
According to the complaint: "Canvas relies on this secret re-debiting batch posting process to justify, albeit improperly, charging overdraft fees on transactions that were authorized into sufficient funds, and for which Canvas specifically set aside money to pay them."
Canvas Doubling Up on Fees
The plaintiffs claim that in addition to charging unnecessary overdraft fees, Canvas is also charging two or more non-sufficient funds (NSF) fees on the same item. Canvas's account documents allow it to charge a single overdraft or single NSF fee, but Canvas regularly assesses two or more—a practice that is not universal in the financial services industry.
For example, the plaintiff states that on April 19, 2017, he attempted a $45 check payment. Canvas rejected the payment due to insufficient funds and charged him a $33 NSF fee. The plaintiff does not dispute this initial fee. But then, unbeknownst to the plaintiff and without his knowledge, Canvas retried the transaction two days later, again found insufficient funds, and charged the plaintiff a second $33 NSF fee.
The second plaintiff details a similar incident when he attempted a $42 gas payment. Canvas rejected it due to insufficient funds, charged the NSF fee, then retried the transaction a week later, found insufficient funds, and charged a second fee. The credit union tried a third time three days after that and assessed a third fee. In sum, Canvas charged the plaintiff $99 in fees to attempt to process a single $42 gas payment.
Plaintiffs Seek Recovery of Unlawful Fees
The plaintiffs seek class-action status for this case to cover all Colorado citizens who, during the applicable statute of limitations, were charged overdraft fees on debit card transactions that did not overdraw a Canvas checking account, and who were charged multiple NSF fees on the same item.
They bring counts of breach of contract, unfair and deceptive trade practices, and unjust enrichment, and ask the court to award plaintiffs and the class actual, incidental, and consequential damages, and to declare Canvas's practices as unlawful.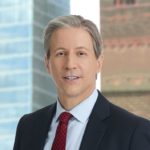 Exclusively focused on representing plaintiffs, especially in mass tort litigation, Eric Chaffin prides himself on providing unsurpassed professional legal services in pursuit of the specific goals of his clients and their families. Both his work and his cases have been featured in the national press, including on ABC's Good Morning America.