Does it really help to ban handheld cellphone use while driving?
According to a recent study, it does. Researchers compared states with full bans to states with only partial bans, and here's what they found.
Comprehensive Cellphone Bans vs. Partial Bans
The study was published in a recent issue of the journal Psychosocial Epidemiology. As background to the analysis, the researchers pointed out that as of January 2020, a total of 18 states have banned almost all handheld cellphone use while driving. An additional three states and the District of Columbia banned calling and texting, 27 states banned texting on a handheld cellphone, and two states had no general cellphone ban for all drivers.
The scientists analyzed traffic fatality rates by state, year, and quarter. The results showed that from 1999 through 2016:
616,289 people, including 344,003 drivers, died in passenger vehicle crashes in the U.S.
Comprehensive handheld bans were associated with lower driver fatality rates, but not for non-driver fatalities or total fatalities.
Calling-only bans seemed to make no difference on fatality rates.
Neither did texting-only bans, texting plus phone-manipulating bans, or calling and texting bans.
The scientists concluded that comprehensive handheld bans were associated with fewer fatalities. They noted that this could be due to greater compliance: "[C]omprehensive bans clearly send the message that cellphones are not to be handled at all while driving," the authors wrote. "In addition, drivers may be more likely to believe that enforcement is possible when the laws govern cellphone use broadly."
Comprehensive Handheld Bans Seem More Effective
According to a 2019 survey of drivers in Georgia, drivers became more anxious when touching a cellphone after the state implemented a comprehensive handheld ban, suggesting that banning nearly all handheld cellphone use may have a more pronounced impact on driver behavior.
Partial bans can be problematic, as seen in other studies, often because they are more difficult to enforce. In one published in Injury Prevention, researchers found numerous barriers to cell phone law enforcement. Officers find it difficult to determine what drivers are actually doing, for example, and drivers may believe that if stopped by a police officer, they can claim they were calling, not texting, to avoid a citation.
A comprehensive ban avoids this problem because it doesn't require officers to differentiate between texting and dialing and other forms of phone use. A comparison of 14 states, for instance, found that more citations were issued when both calling and texting were prohibited, compared with texting-only.
A 2010 study found that handheld cellphone bans in the following areas resulted in significant reductions in drivers using handheld cell phones:
Washington DC: 41 percent reduction immediately
Connecticut: 76 percent reduction immediately; 65 percent reduction 3.5 years later
New York: 47 percent reduction immediately; 24 percent reduction 7 years later
A later 2019 study also showed that comprehensive bans were more effective than texting-only bans, as they were associated with lower self-reported hand-held cellphone conversations across every sub-group.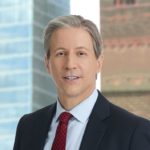 Exclusively focused on representing plaintiffs, especially in mass tort litigation, Eric Chaffin prides himself on providing unsurpassed professional legal services in pursuit of the specific goals of his clients and their families. Both his work and his cases have been featured in the national press, including on ABC's Good Morning America.