If you have dry shampoo in your cupboard, take a moment to check it out. Unilever recently recalled several types of dry shampoo aerosol products because they may contain potentially elevated levels of benzene, a known carcinogen.
Unilever noted on its website that based on "an independent health hazard evaluation, daily exposure to benzene in the recalled products at the levels detected in our testing is not expected to cause adverse health consequences." The company further explained that it's recalling these products "out of an abundance of caution," and that it has received no reports of adverse events relating to the recall.
What Products Are Affected by the Unilever Recall?
Products affected by the recall include certain lots of the following dry shampoos that were produced prior to October 2021:
Dove
Nexxus
Suave
TIGI (Rockaholic and Bed Head)
TRESemmé
These products were distributed nationwide in the U.S. and Canada at retail stores and online. You can find a full list of all the specific products affected—including their UPC numbers and lot codes—on this website.
Unilever stated that an internal investigation at the company identified the propellant in these products as the source of the benzene, and Unilever has worked with its propellant suppliers to address the issue. The company has instructed all retailers to remove the recalled products from the shelves.
If you purchased any of the products with the affected UPC and lot codes, stop using them. You can go to Unilever's recall website for instructions on how to get your refund or reimbursement. For multiple products, proof of purchase will be required in the form of a receipt or photo of the lot code on the bottom of the products.
For additional questions, call Unilever U.S. at 877-270-7412 Monday through Friday, 8:30 a.m. to 9:00 p.m. EST.
Where Is the Benzene Coming From?
Benzene is a colorless, flammable liquid with a sweet odor. It's used mainly as a starting material to make other chemicals, including plastics, lubricants, rubbers, dyes, detergents, drugs, and pesticides. It's also a natural part of crude oil and gasoline, and therefore motor vehicle exhaust.
Benzene is classified as a human carcinogen, meaning that exposure may increase the risk of certain cancers including leukemia and blood cancer of the bone marrow. The American Cancer Society reports that rates of leukemia, particularly acute myeloid leukemia (AML), have been found to be higher in studies of workers exposed to high levels of benzene.
Unilever is not the first to recall products because of potential benzene issues. Valisure, an independent laboratory, has detected benzene recently in sunscreens, hand sanitizers, antiperspirants, antifungal treatments, and spray shampoos and conditioners. This contamination has led to product recalls from many manufacturers, including Proctor & Gamble and Johnson & Johnson.
Manufacturers don't add benzene to their products. How it's getting into these products is somewhat of a mystery, but the FDA hypothesizes that it may come from petroleum-derived ingredients (like isobutane) used as spray propellants. It could also come from ethanol produced without adequate quality control.
Regardless of how it's happening, most agree that when benzene gets into personal care products, it's because there were shortcuts in the manufacturing process, or because someone didn't do their due diligence in making sure all ingredients used in the product were benzene-free.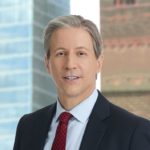 Exclusively focused on representing plaintiffs, especially in mass tort litigation, Eric Chaffin prides himself on providing unsurpassed professional legal services in pursuit of the specific goals of his clients and their families. Both his work and his cases have been featured in the national press, including on ABC's Good Morning America.