The U.S. Consumer Product Safety Commission (CPSC) recently warned consumers to stop using Maxtrade Coolster Youth ATVs due to a crash hazard. These ATVs do not meet the CPSC's mandatory safety standards. Maxtrade has halted all sales of these vehicles.
Maxtrade Coolster Youth ATVs Can Go Too Fast for Children
Maxtrade Coolster youth ATVs are made for children ages 6 and older, and were sold online and at dealerships around the country. Common online shopping sites where they were found included:
Amazon.com
Walmart.com
Familygocarts.com
Youthmotorsports.com
Killermotorsports.com
Superiorpowersports.com
Dealerships that sold the ATVs included:
ABC Bikes & Toys & Motorcycles
Affordable Excitement
All-Star Scooters
ATV Wholesale Outlet
Dallas Power Sports
Dirt Cheap Motorsports
Mooney Motorsports
Mopeds & More
Rebel Racing
Rock City Cycles
Sooner Cycles
Upstate Cycle
The problem is that these ATVs exceed the mandatory maximum speed limitations and other mandatory standard requirements for ATVs intended for children as young as 6. "This poses a risk of a high-speed crash that can result in serious injury or death if used by young children," the CPSC stated.
The affected models include:
They were distributed from 2007 until January 2021. About 58,000 ATV-3050-C models and 4,000 ATV 3050-B models were sold since January 2016.
The CPSC urges consumers to stop using these ATVs immediately and to report any problems or accidents to the CPSC at www.SaferProducts.gov. Maxtrade has halted sales of the vehicles and is working to provide a remedy to consumers.
Safety Tips for Young ATV Riders
The 2018 annual ATV report from the CPSC revealed that there were 81,800 ATV-related emergency department-treated injuries that year and that more than a quarter of those injuries were sustained by children under 16 years old, the highest of any age group.
The American Academy of Pediatrics (AAP) recommends that children under the age of 16—who are too young to have a driver's license—should not be allowed to operate or ride off-road vehicles. If you choose to allow your children to ride an ATV, the AAP encourages these safety rules:
Riders should always wear motorcycle-style helmets approved by the Department of Transportation.
Never ride double. Most ATVs are designed to carry only one person.
Have all ATV riders take a hands-on safety training course.
Stay off public roads.
Do not allow children to drive an adult model ATV.
Never allow nighttime riding.
Do not drive an ATV under the influence of alcohol, drugs, or even some medications.
If you are buying an ATV, choose one with a seat belt, roll bar, engine covers, and a speed-limiting device.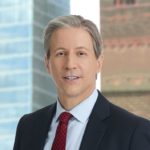 Exclusively focused on representing plaintiffs, especially in mass tort litigation, Eric Chaffin prides himself on providing unsurpassed professional legal services in pursuit of the specific goals of his clients and their families. Both his work and his cases have been featured in the national press, including on ABC's Good Morning America.