Automaker Ford recently agreed to a nearly $300 million class-action settlement to reimburse consumers for out-of-pocket expenses related to necessary Takata airbag replacements. Ford owners who agree to the deal will receive free "loaner" cars they can use while waiting for their vehicles to be repaired, along with small cash payments for items like rental car expenses, lost wages, and childcare costs.
This is a deal similar to others reached by Honda, Mazda, and Toyota, all of which have been approved by the court. General Motors, Volkswagen, Fit Chrysler, and Daimler AG continue to litigate similar claims. David Friedman, director of cars and product policy analysis for Consumers Union, told Consumer Reports, "It is frustrating and disappointing that consumers have to sue these car companies to get them to do what they should have done on their own years ago."
NHTSA Urges Automakers to Accelerate Takata Airbag Repairs
Takata air-bag recalls have been the largest auto-related recalls in history, affecting 50 million airbags so far. The massive recalls led to the company filing bankruptcy in 2017 and selling most of its assets to Key Safety Systems. The defective airbags have been connected to at least 23 deaths and nearly 300 injuries worldwide.
Meanwhile, the repairs are still ongoing, as thousands of consumers wait. The National Highway Traffic Safety Administration (NHTSA) gave priority to older vehicles that "live" in hot, humid areas, as time, heat, and humidity are factors in increasing risk that the Takata airbags may explode. They then created a schedule by which other airbags were to be repaired and/or replaced.
According to a news release issued on July 13, 2018, however, the NHTSA feels that repairs are still lagging behind. They announced that they were urging automakers to "make publicly available on their websites their plans for replacing all defective bags in their vehicles." They also met with the affected automakers and urged each to accelerate their repairs, and take "every available step" to reach all owners of vehicles with defective Takata airbags.
The NHTSA has also added additional functions to its website to help consumers find out what's going on with repairs. They can view repair rates by priority group and repair rates over time for each vehicle manufacturer.
NHTSA Warns Florida Residents to Check VINs
In June 2018, the NHTSA also warned Florida residents to check their VINs to see if their vehicles are under recall. Because of its heat and humidity, South Florida is part of the highest risk area of the country, and vehicles in that region are most at risk for exploding.
"I am deeply concerned over the high number of unrepaired defective airbags in vehicles here in South Florida," said Heidi King, Deputy Administrator for the NHTSA. "I cannot stress strongly enough the urgency of this recall—these airbags can be deadly."
Because of a potentially unstable fuel in the Takata airbag inflators, the airbags can explode upon deployment, sending shrapnel into the vehicle and increasing risk of life-threatening injuries.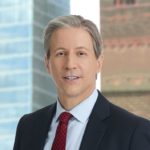 Exclusively focused on representing plaintiffs, especially in mass tort litigation, Eric Chaffin prides himself on providing unsurpassed professional legal services in pursuit of the specific goals of his clients and their families. Both his work and his cases have been featured in the national press, including on ABC's Good Morning America.