Imagine carrying a spare battery in your pocket, and one day you're busy at work and the battery explodes, causing you to suffer serious burn injuries. That's exactly what allegedly happened to a Kansas man, who is now suing the Wichita vaping shop where he bought the extra battery to go with his e-cigarette.
This is one of many similar stories of e-cigarettes and/or their batteries exploding and causing burn and other serious injuries.
E-Cigarette Extra Battery "Like a Flame Thrower"
The man filed a new e-cigarette battery explosion lawsuit on February 6, 2018, in the Sedgwick County District Court. He said he was carrying the spare lithium-ion battery for his e-cigarette in the front pocket of his slacks while he was at work. He also had some other things in his pocket with the battery, including his car keys and a few coins.
Apparently, the metal from these other items interacted with the battery in a way that caused a short, leading to what is known as a "thermal runaway," and eventually, to the explosion. The plaintiff described the battery as being "like a flame thrower," igniting and bursting into flames. He suffered from chemical and thermal burns to his left leg and hands, and had to undergo skin grafts to heal.
The plaintiff is suing the shop where he bought the battery, as well as the distributor, VapeUSA Corp, for an excess of $75,000 in damages. He says that the companies failed to provide adequate warnings about the risks associated with the batteries, and failed to warn consumers not to carry them in their pockets.
Safety Organizations Warn About the Dangers of E-Cigarette Explosions
The U.S. Fire Administration reported in July 2017 that e-cigarettes had been linked to at least 195 fires and explosions and 133 injuries between 2009 and 2016. In at least 61 of those, the e-cigarette itself, or the spare battery, was in the consumer's pocket when the explosion occurred. The administration described the combination of the e-cigarette and the lithium-ion battery as "a new and unique hazard," noting that the consequences of related fires and explosions could be "devastating and life-altering for the victims."
In addition, they noted that the shape and the construction of an electronic cigarette can make it more likely than other products with lithium-ion batteries to behave like a "flaming rocket" when the battery fails. In the conclusion to their report, they recommend that lithium-ion batteries should not be used in e-cigarettes because the devices are often in such close proximity to vital areas of the human body. They recommend the use of another battery technology, and warned that as long as lithium-ion batteries continue to be used, "severe injuries will continue to occur."
The Food and Drug Administration (FDA) has also warned about these explosions and advises consumers not to allow batteries to come into contact with coins, keys, or other metal objects carried in pockets. They also warn consumers not to charge the devices overnight or leave it charging unattended, and to replace batteries if they get damaged or wet.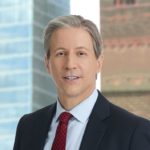 Exclusively focused on representing plaintiffs, especially in mass tort litigation, Eric Chaffin prides himself on providing unsurpassed professional legal services in pursuit of the specific goals of his clients and their families. Both his work and his cases have been featured in the national press, including on ABC's Good Morning America.