Do you have a kerosene heater in your home? If so, it's important you understand the risks associated with it and learn the requirements for operation to avoid damage to your home.
Back in January of 2015, a Johnstown, Pennsylvania couple filed a new lawsuit in the Philadelphia Court of Common Pleas, claiming that the kerosene heater they bought from an ACE Hardware Store caused a fire in their house. They blamed the manufacturer for defectively manufacturing the product and ACE Hardware for selling a dangerous heater.
Kerosene Heater Causes Fire in Pennsylvania Home
Though sales clerks may recommend kerosene heaters for use during power outages and other times when families need an extra heater, they may not be safe when used indoors. Often, the owner manuals will warn that the heaters need to be constantly monitored while in use and adjusted as frequently as every 30 minutes.
People can be misled when searching for an emergency heater, though, particularly when sales people don't know enough about safe operation, or when manufacturers fail to provide appropriate and visible warnings on the label and on the product.
The couple that purchased the product in Pennsylvania stated that their product was not only dangerous, it was defective. The fill cap was allegedly missing two flanges that were supposed to lock it in place, as well as a rubber seal meant to create an airtight lock. They also alleged problems with the automatic shut-off device, which was supposed to turn the heater off if it was overturned.
On December 16, 2013, the couple's pet knocked over the heater. The shut-off device apparently didn't work and the heater caused a fire. No one was hurt, but the plaintiffs' home suffered significant damage.
Kerosene Heaters Are Dangerous for Indoor Use
The National Fire Prevention Association (NFPA) stated in 2010 that space heaters are involved in 32 percent of home heating fires and 79 percent of home heating fire deaths. They advised consumers to keep heaters and flammable objects at least three feet apart and to clean them regularly.
The NFPA later reported that based on 2009-2013 averages, space heaters accounted for 40 percent of home heating fires and 84 percent of home heating fire deaths.
Kerosene heaters create a number of hazards when used indoors. They emit fumes, for example, that are particularly dangerous for children and the elderly. If not properly vented, the gases can reduce the amount of oxygen in the air, causing headaches and respiratory problems, and increasing the risk of carbon monoxide poisoning. This sort of poisoning causes few noticeable symptoms and is often referred to as the "silent" killer because of how dangerous it is.
Kerosene heaters should not be used to heat indoor spaces. Manufacturers and distributors are responsible for making sure that consumers are aware of the dangers.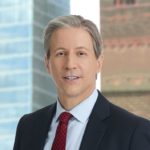 Exclusively focused on representing plaintiffs, especially in mass tort litigation, Eric Chaffin prides himself on providing unsurpassed professional legal services in pursuit of the specific goals of his clients and their families. Both his work and his cases have been featured in the national press, including on ABC's Good Morning America.