Kia and Hyundai recently announced they were recalling more than 150,000 vehicles because of potential fire hazards.
The Center for Auto Safety demanded this recall back in October 2018, noting there had been more than 220 consumer complaints regarding non-collision or spontaneous fires submitted to the National Highway Traffic Safety Administration (NHTSA) and the Center for Auto Safety.
Kia and Hyundai Owners Report Spontaneous Fires in Vehicles
A Colorado couple was driving their 2014 Hyundai Santa Fe through the Eisenhower Tunnel on I-70 when the vehicle suddenly burst into flames. Smoke filled the interior, and the couple and their adult granddaughter had to get out of the vehicle in the middle of the tunnel and wait for help.
In a separate incident, the owner of a 2012 Hyundai Sonata was walking back to his car after shopping when he found it engulfed in flames. According to Consumer Reports, the "engine wiring harness, front bumper, intake manifold, and all the plastic fluid containers were destroyed." An investigation revealed an electrical short in the wiring harness that was believed to have started the fire.
These are just two of many incidences related to these vehicles. In addition to reports of spontaneous fires, there have also been reports describing melted wires in the engine bays, and smoke and burning odors indicating potential fires.
Some Repaired Vehicles Still Caught Fire
When the Center for Auto Safety called for an investigation into the unusually high number of fires in these vehicles, the manufacturers stated that they were working to determine the cause and that they were waiting for the NHTSA to decide if additional actions were warranted.
In response to Senator Bill Nelson's letter calling attention to reports of the fires, the NHTSA responded that they had already initiated an investigation into certain Kia and Hyundai vehicles for engine failures, "many of which were reported to NHTSA as having resulted in non-collision fires." The manufacturers had previously recalled some vehicles for engine debris that could contribute to fire, but even after these were repaired, some vehicles still caught fire.
The Center for Auto Safety noted that the NHTSA's review did not include all affected vehicles.
Recall May Not Be Enough
Now, Hyundai and Kia are recalling about 168,000 vehicles including the following, but not because of a general fire hazard. Rather, these manufacturers are recalling these vehicles because they may have been improperly repaired under a previous recall:
Hyundai Sonata
Kia Optima
Hyundai Santa Fe Sport
Kia Sorento
Kia Sportage
The recalled vehicles all have a 2.4-liter four-cylinder engine and had these engines replaced as part of a 2017 recall implemented because of problems with engine stalling. It is unclear, however, whether this latest recall addresses all vehicles at risk for engine fires. The Consumer Auto Safety has also called for a recall of all 2011-2014 Kia Sorento, Hyundai Santa Fe SUVs, Hyundai Sonata sedans, and Kia Optima sedans, and all 2010-2015 Kia Soul SUVs.
To address the current recall, the manufacturers promise to inspect the engines to determine whether the last recall was performed properly. More details will be forthcoming once the NHTSA approves the recall. Approval was delayed by the recent government shutdown.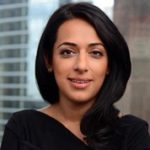 Exclusively focused on representing plaintiffs—especially in mass tort litigation—Roopal Luhana prides herself on providing unsurpassed professional legal services in pursuit of the specific goals of her clients and their families. While she handles complex cases nationwide on behalf of consumers, Ms. Luhana resides with her family in Brooklyn, New York.