The U.S. Commission for Product Safety (CPSC) encouraged updated table saw safety regulations back in 2006, but now it looks like those updates will face additional delays. Back in 2006, the CPSC issued a letter in which they expressed support for an "active injury mitigation system" to mitigate injury from a rotating saw blade. They were referring to so-called "flesh-sensing" technology that uses an electric current to stop a blade from rotating when it comes into contact with human skin.
Over a decade later, there has been no move to approve the new regulations. A recent report in Bloomberg suggests it's unlikely the regulations will move forward anytime soon.
CPSC Supports Widespread Implementation of Flesh-Sensing Technology
Flesh-sensing technology was first invented by woodworker Steven Gass in 2000. Gass created a system that detects the presence of human skin via an electric current, and immediately shuts the blade off and removes it from the table. The results are impressive, as seen in the video below, Gass himself placed his finger near a spinning blade to demonstrate its effectiveness.
Gass took his technology to the table saw manufacturers, but none of them chose to implement it, citing, among other reasons, increased costs they would have to pass on to consumers. The CPSC awarded SawStop a safety commendation in 2001, and Gass went on to create his own line of table saws.
Noting that the technology could reduce table saw injuries by up to 90 percent, the CPSC supported changes that would implement such technology on all table saws. They later conducted a survey and found that nearly 80,000 individuals were treated in hospital emergency rooms for table-saw-related injuries between 2007 and 2008.
Analysis Questions the Necessity of Updated Regulations
On August 9, 2017, two representatives from the George Washington University Regulatory Studies Center presented a prepared statement to the CPSC, in which they expressed doubt concerning the new regulations. The center is a leading source for applied scholarship on regulatory issues and provides analysis to the public and to regulatory agencies to help improve regulatory outcomes.
Their statement suggested that the proposed new regulations had "unclear benefits" for the following reasons:
Consumers already have a choice in which table saws they buy—they can choose the more expensive SawStop and Bosch options that contain the flesh-sensing technology if they want.
Consumers are well aware that table saw blades pose risks to health and safety.
Despite the availability of safer options, consumers continue to purchase cheaper saws without safety technology, indicating that "they don't think that the improvement in safety outweighs the added cost…."
Requiring all saws to implement flesh-sensing technology could lead to a monopoly for SawStop and a resulting spike in table saw prices.
Requiring all saws to contain flesh-sensing technology could increase weight on job site saws, which could reduce productivity and actually increase the risk of injuries.
Consumers Still Have Recourse in Court
No matter what happens with table saw safety regulations, consumers still have recourse in court. So far, juries have been sympathetic to the argument that manufacturers should do more to protect operator safety. In 2010, for example, a Massachusetts jury awarded Carlos Osorio $1.5 million in damages for his table saw injuries. The court agreed that the saw manufacturer should have installed safety technology on their machine to prevent such injuries.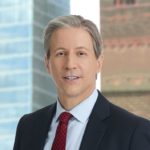 Exclusively focused on representing plaintiffs, especially in mass tort litigation, Eric Chaffin prides himself on providing unsurpassed professional legal services in pursuit of the specific goals of his clients and their families. Both his work and his cases have been featured in the national press, including on ABC's Good Morning America.