When a Takata airbag explodes, it can send shrapnel into the interior of the vehicle, which can cause a number of injuries to the occupants. A North Carolina woman has now filed a new Takata airbag lawsuit, claiming that when her Takata airbag exploded, some of the metal fragments hit her in the face. She has since suffered from significant vision loss, and seeks in excess of $75,000 in damages.
Takata Airbag Explodes, Metal Fragments Hit Victim's Eye
The woman names as defendants the Takata Corporation, as well as Nissan North America. In 2015, she was driving her Nissan Sentra through Charlotte, North Carolina, when she got into an accident on Lawyers Road. She was 19 years old at the time. She claims that her Takata airbag exploded, sending metal fragments into the interior of the vehicle. Some of these fragments hit her in the eye.
After the accident, her eye bled and later developed an infection. She had to undergo several operations to treat it. Now 22 years old, she says she still has to have treatment for the injury, and that she has lost vision in the eye. She also suffers from permanent cosmetic problems.
Victims Suffer from Eye Injuries After Takata Airbag Explosions
This plaintiff is not the only one to have suffered from vision problems and other injuries after a Takata airbag explosion. A South Texas woman says she suffered eye damage too after the airbag in her 2012 Honda Civic exploded upon deployment.
In December 2015, the woman was driving in her neighborhood at a slow speed when she clipped a parked truck. Despite the small impact, the airbag deployed. The woman says there was a loud bang and then she was thrust backward in her seat. She was worried she was going to lose her eye and was later told by doctors that her left eyeball had a slight tear in it.
Yet another driver went through a similar experience in Oregon. He was driving his 1999 Nissan Altima when he was T-boned by another driver. Even though it was a side impact, the front airbag exploded. It hit the driver hard in the face. He was rushed to the hospital, where doctors found he had a broken bone around his eye socket and a ruptured left eyeball. The victim had to have his eye removed.
Takata Declares Bankruptcy
Takata airbags have been linked to at least 23 deaths worldwide and nearly 300 injuries. The Takata airbag recall is the largest in U.S. history, and so far involves 37 million vehicles. In February 2017, Takata agreed to establish a restitution fund that would include $125 million to compensate individuals who suffered from personal injuries or wrongful death. The company and many automakers have also been defending thousands of airbag lawsuits over the past few years.
Because of the airbag crisis, Takata filed bankruptcy in the summer of 2017 and sold off most of its business to Key Safety Systems, a Chinese-owned company headquartered in Michigan.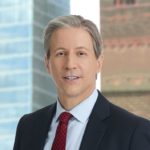 Exclusively focused on representing plaintiffs, especially in mass tort litigation, Eric Chaffin prides himself on providing unsurpassed professional legal services in pursuit of the specific goals of his clients and their families. Both his work and his cases have been featured in the national press, including on ABC's Good Morning America.