Takata airbags have been at the center of the largest automotive recall in U.S. history. Recently, Honda reported that yet another person had been killed by an exploding Takata airbag. This makes 20 individuals that have allegedly died because of this defective product.
The National Highway Traffic Safety Administration (NHTSA) recently confirmed that a ruptured Takata airbag in a Honda Civic caused the death of a driver on July 10, 2017. Meanwhile, customers are urged to check their vehicles for possible recalls, and to get any outstanding ones repaired as soon as possible.
Honda Confirms 20th Death Linked to Defective Takata Airbags
CBS News reported on December 20, 2017, that the fatality occurred in Baton Rouge, Louisiana. An automobile crash last summer resulted in the airbag exploding. Honda did not become aware of it until recently, after inspecting the 2004 Honda Civic.
After the inspection, officials from the automaker and from the NHTSA confirmed that the Takata airbag had blown apart and caused the death. The airbag in question was not the original airbag installed in the car. Instead, it was salvaged from another vehicle—a 2002 Honda Civic. The owners of the 2004 Civic had been sent multiple recall notices starting in 2014, but the repair had not been completed.
Honda has been examining hundreds of thousands of inflators from salvage yards, and has asked major online auction sites to stop the sale of the affected inflators. It is legal for junkyards to sell parts salvaged from wrecked cars to repair shops, and often the shops will be unaware of any outstanding recall on the part.
Unstable Fuel Leads to Increased Potential for Airbag Explosion
The problem with these airbags was traced back to the fuel used in the inflators. The fuel, "ammonium nitrate", deteriorates over time, especially when exposed to high temperatures and high humidities. The NHTSA has required that Takata stop using this fuel and to replace it with something else. Meanwhile, several airbag inflators with this fuel are still in thousands of vehicles running on the road today.
When the ammonium nitrate becomes unstable, it can cause the airbag to explode upon deployment. This sends small pieces of metal and plastic shrapnel into the interior of the vehicle, which can cause life-threatening injuries to the driver or to other occupants. Twenty people have now allegedly died this way, and over 180 have been allegedly injured.
The Takata airbag recall now involves over 42 million vehicles. The company was forced into bankruptcy in 2017, and now Key Safety systems is set to take over. Key Safety plans to continue working to supply more replacement airbag inflators.
Automakers Still Behind on Takata Airbag Repairs
Though these airbags are extremely dangerous, so far, only a portion of them have been repaired. In December 2017, according to Fortune, the NHTSA issued an amended order requiring automakers to speed up the timeframe for obtaining replacement parts. The order also required automakers to focus on the riskiest vehicles first, which are those that "live" in hot and humid areas, like in Florida and Hawaii.  For these high-risk vehicles, the NHTSA ordered that 85 percent be replaced by December 2017.
The Department of Transportation estimates that as of December 2, 2017, about 12.5 million of the 46 million in vehicles in the U.S. had been replaced.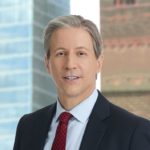 Exclusively focused on representing plaintiffs, especially in mass tort litigation, Eric Chaffin prides himself on providing unsurpassed professional legal services in pursuit of the specific goals of his clients and their families. Both his work and his cases have been featured in the national press, including on ABC's Good Morning America.