The National Highway Traffic Safety Administration (NHTSA) has released its early estimate of motor vehicle traffic fatalities for the first quarter of 2021, and the numbers don't look good.
Over 8,700 people died in motor vehicle crashes in the first three months of the year—a 10.5 percent increase from the fatalities the agency projected for the first quarter of 2020 before national lockdowns took place.
This increase occurred even as driving declined.
NHTSA Believes Drivers are Still Engaging in Risky Behaviors
Because of the ongoing issues related to COVID-19, vehicle miles traveled (VMT) in the first quarter of this year decreased by 2.1 percent or about 14.9 billion miles. Yet the fatality rates per 100 million VMT increased to 1.26 fatalities per 100 million VMT—up from the projected rate of 1.12 fatalities in the same time last year.
Why would this be happening? The NHTSA thinks it's because drivers are engaging in more risky behaviors. The agency found in 2020 that even though there were fewer drivers on the road, the ones that remained were engaging in more speeding, driving under the influence of drugs and alcohol, and failing to wear seat belts.
Early estimates suggest that these driving patterns "continue to prevail," making our roads less safe than they were before the pandemic.
Several States Experiencing Increases in Speeding
In April 2021, the Denver Post reported that despite the drop in traffic caused by the pandemic, the "number of highway deaths in 2020 was the greatest in more than a decade." Traffic data showed that the higher death toll was related to higher average speeds and more driving under the influence.
In 2021, motorists aren't slowing down. Sgt. Blake White a spokesperson for the Colorado State Patrol, told CNN that as drivers have gradually gotten back on the road, they've had to adjust to sharing space with others after a year of open roads. He believes that has led to an increase in road rage, which can increase the impulse to speed.
Utah media reported in June 2021 that highway patrol issued over 2,000 speeding tickets over Memorial Day Weekend. Sixty-six of those were issued to drivers going over 100 miles per hour.
In July 2021, former Governor Andrew Cuomo announced that both New York State Police and local law enforcement would be ramping up their speed-limit enforcement efforts to help counteract the rise in speeding-related fatalities in the state.
Ohio is also suffering from increased speeding-related accidents. In May 2021, news outlets reported that at that time, there had been 422 deadly crashes, compared to 324 in 2020. Ohio State Patrol stepped up ticketing, issuing more than 31,000 speeding tickets in March and 26,000 in April.
NHTSA Provides Countermeasures to Help Reduce Fatalities on the Road
To address the problem, the NHTSA has released the 10th edition of Countermeasures that Work, a report that includes strategies cities can use to address the safety of all road users and to help prevent destructive behaviors like speeding, driving under the influence, or failing to wear a seatbelt.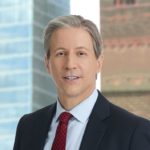 Exclusively focused on representing plaintiffs, especially in mass tort litigation, Eric Chaffin prides himself on providing unsurpassed professional legal services in pursuit of the specific goals of his clients and their families. Both his work and his cases have been featured in the national press, including on ABC's Good Morning America.