According to a recent study, e-cigarettes may not be any better than traditional cigarettes when it comes to the risk of cancer.
For years, manufacturers of e-cigarette products have advertised them as a healthier alternative because they do not contain tobacco, and don't expose users to the byproducts of smoking tobacco.  It seemed like a superficially logical argument since tobacco smoke is known to have at least 70 chemicals that cause cancer.
But a new study suggests that both those who smoke traditional cigarettes and those who vape experience similar changes in their DNA linked to the development of cancerous tumors.
Study Shows Similar Genetic Changes in Vapers Compared to Smokers
For the study, published in the scientific journal Epigenetics, a team of scientists at the Keck School of Medicine, University of Southern California, recruited people matched for age, gender, and race, and divided them into three groups:
Those who vaped only
Those who smoked traditional cigarettes only
A control group that neither vaped nor smoked
The scientists took blood samples from each participant and tested them for changes in levels of two specific chemical tags attached to DNA known to impact gene activity and/or function. These chemical tags are important for healthy and stable genes. Low levels of these tags occur in diseases like cancer.
Results showed that both vapers and smokers experienced a significant reduction in the levels of both chemical tags compared to the control group.  This was the first study to show that vapers, like smokers, experienced these detectable changes—the same as those detectable in tumors from cancer patients.
The changes don't necessarily mean the test subjects will develop cancer.  They simply show that people who vape have similar potentially cancer-causing changes in their DNA as those who smoke.
Surgeon General Warns of Health Dangers Associated with E-cigarettes
An earlier study conducted by the same research team examined changes in epithelial cells taken from the mouths of smokers compared to vapers.  Results were similar: the scientists found that both groups showed abnormal gene expression in a large number of genes linked to cancer.  The team plans to continue researching the issue.
Many other studies have shown the potential health dangers of using e-cigarettes.  In 2017, the American Urological Association warned of a link between the use of e-cigarettes and bladder cancer, with urine from 92 percent of e-cigarette users testing positive for two of five carcinogenic compounds.   Accompanying research also found that e-cigarette vapor induced DNA damage in the bladder tissues.
E-cigarette nicotine solutions contain:
Ultrafine particles that can be inhaled deep into the lungs
Flavorants such as diacetyl—which has been linked to serious lung disease
Volatile organic compounds (VOCs)
Heavy metals like nickel, tin, and lead
The U.S. Surgeon General has warned that vaping devices can be particularly damaging in young people, whose brains are still developing.  JUUL e-cigarettes are particularly popular among teens, and now individuals and school districts are suing manufacturer JUUL Labs for allegedly marketing the products to underage users.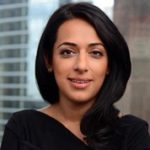 Exclusively focused on representing plaintiffs—especially in mass tort litigation—Roopal Luhana prides herself on providing unsurpassed professional legal services in pursuit of the specific goals of her clients and their families. While she handles complex cases nationwide on behalf of consumers, Ms. Luhana resides with her family in Brooklyn, New York.