In June 2021, Philips recalled millions of breathing machines, including CPAP and Bi-PAP machines used to treat sleep apnea, because of potential problems with the sound abatement foam—problems that could harm patients' health.
The FDA recently issued an updated notification identifying those devices that present the highest potential risk to consumers.
The FDA labels this as a Class I recall, the most serious type of recall. The use of these devices may cause serious injuries or death.
FDA Notes Recall of Certain Breathing Machines Vulnerable to Problems
While the original Philips recall pulled millions of DreamStation breathing machines and ventilators of the market, this latest notification identifies nearly 205,000 machines that may be particularly vulnerable to issues with the sound abatement foam.
This foam is made of polyester-based polyurethane (PE-PUR) and is used in Philips breathing machines including:
Trilogy 100 and 200
Garbin Plus
Aeris
LIfeVent 200
BiPAP V30
BiPAP A30/Hybrid/A40
According to the company, these devices were all manufactured before April 26, 2021, and were distributed between November 5, 2005, and April 23, 2021. The ventilators are used to mechanically control or assist patient breathing, while the CPAP and BiPAP machines pump air under pressure into the airway of the lungs.
Philips stated in its original recall notice that the foam in these devices may break down into small pieces that can enter the device's air pathway and then be swallowed or inhaled. Additionally, the foam may release (off-gas) certain toxic chemicals. These chemicals and particles can lead to serious or life-threatening injuries, difficulty breathing, swelling, a lack of oxygen, too much carbon dioxide, or toxic reactions.
The FDA states that so far, there have been 83 complaints related to these machines, with no injuries or deaths reported.
Philips Promises Repair but It's Not Available Yet
In its June 2021 recall notice, Philips advised customers to talk to their doctors about their breathing machines. In cases where alternative options are limited, customers were told to consider the risks and benefits of continuing therapy with their Philips devices.
For patients using recalled ventilators in their homes, the FDA suggests that customers talk to their healthcare providers about using an inline bacterial filter, "which may help to filter out particles of foam, as indicated in the Philips recall notification."
It is important to know that the safety and effectiveness of such filters for mitigating the foam risks is unclear and that according to the FDA, filters "will not help to reduce exposure to certain chemicals that may be released from the PE-PUR foam."
This recall has put many patients in a difficult situation. So far, Philips has offered no repair or replacement for the recalled devices. The company did state in its recall notification that it will replace the current sound abatement foam with new material, but it has yet to do that. Instead, it has focused on launching its next-generation CPAP platform, DreamStation 2, which is not affected by the same foam issue.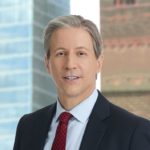 Exclusively focused on representing plaintiffs, especially in mass tort litigation, Eric Chaffin prides himself on providing unsurpassed professional legal services in pursuit of the specific goals of his clients and their families. Both his work and his cases have been featured in the national press, including on ABC's Good Morning America.