In their ongoing efforts to curb the epidemic of vaping among young people, the U.S. Food and Drug Administration (FDA) recently issued warning letters to 10 retailers and manufacturers who sell, manufacture, or import unauthorized electronic nicotine delivery system (ENDS) products—or e-cigarettes—targeted to youth or likely to be used by those under the age of 18.
If those companies receiving these letters do not stop selling these products, they risk additional FDA action, including potential monetary penalties.
FDA Cracks Down on Products Targeted to Youth
The products the FDA is concerned about include:
Backpacks and sweatshirts designed with stealth pockets meant to hold and conceal e-cigarettes
E-cigarette products that resemble smartwatches
Devices that look like children's toys, such as portable video game systems or fidget spinners
E-cigarette products packaged to resemble food products (like candy) often marketed to youth
E-cigarette products packaged to feature cartoon characters like SpongeBob SquarePants
"The FDA is focused on manufacturers and retailers that make and sell ENDS products that are targeted to youth and increase their appeal," said Mitch Zeller, J.D., director of the FDA's Center for Tobacco Products. "The public should really be outraged by these products. The FDA is especially disturbed by some of these new products being marketed to children and teens by promoting the ease with which they can be used to conceal product use, which appeals to kids because it allows them to conceal tobacco product use from parents, teachers, law enforcement or other adults."
The following retailers reportedly received warning letters:
VaprwearGear, LLC
Vapewear LLC
Wizman Limited
EightCig, LLC
Ejuicepack, LLC
Vape Royalty, LLC
VapeCentric, Inc.
Dukhan Store
VapeSourcing
Shenzhen Uwell Technology Co., Ltd. d.b.a. DTD Distribution Inc.
Vaprwear Gear, for example, manufacturers pullovers and backpacks made specifically to conceal vape products in hidden pockets while delivering vapor through hidden hosing. Several of the other retailers design kits, mods, and pod systems made to look like products popular with kids, including smartwatches and video game systems that can be carried or worn without revealing that they are vaping products.
JUUL Labs' e-cigarettes, which became popular among young people after they arrived on the market in 2015, are designed to look like sleek flash drives or iPhones—a sharp contrast to the other products that preceded them. They were small enough to fit in the palm of your hand or in your pocket, which made them highly appealing to youth wanting to hide them at school.
FDA Issues Warning Letters to Companies Selling Flavored E-cigarettes
The FDA has also sent warning letters to 73 brick-and-mortar retailers for selling unauthorized flavored, cartridge-based ENDS products. This follows the 22 warning letters the FDA issued in March for similar violations. The agency recently issued import alerts for unauthorized tobacco products imported into the U.S. that don't comply with the FDA's guidelines.
The FDA banned the use of fruity, minty, and sweet flavors in e-cigarettes in January of this year, after reviewing evidence showing that they were particularly appealing to young people.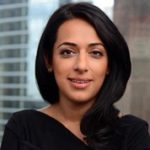 Exclusively focused on representing plaintiffs—especially in mass tort litigation—Roopal Luhana prides herself on providing unsurpassed professional legal services in pursuit of the specific goals of her clients and their families. While she handles complex cases nationwide on behalf of consumers, Ms. Luhana resides with her family in Brooklyn, New York.