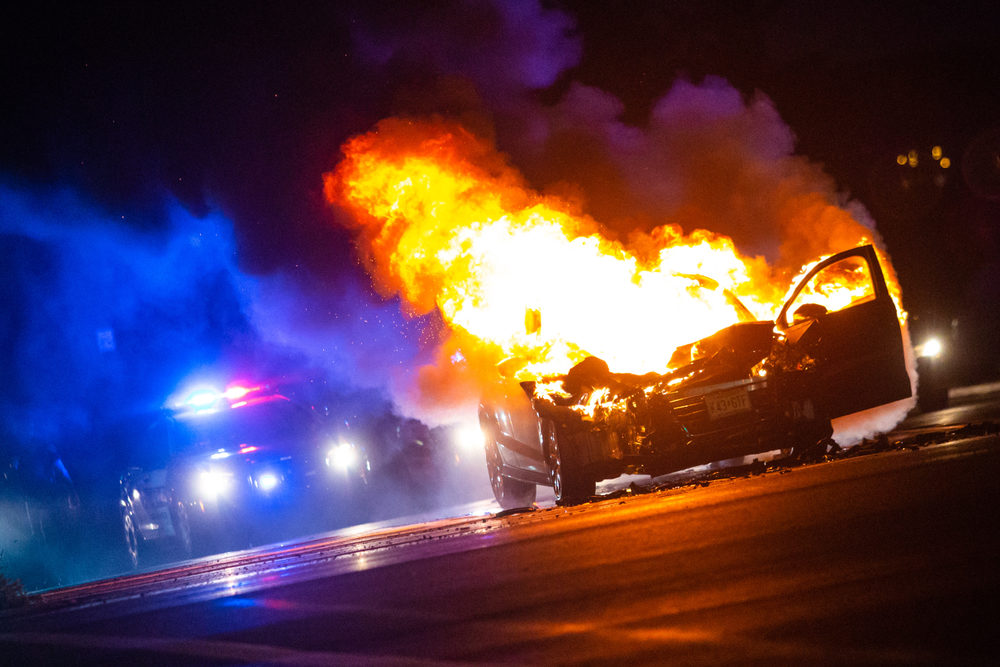 Sales of passenger electric vehicles around the world jumped from 450,000 in 2015 to 2.1 million in 2019, according to Bloomberg NEF, Bloomberg's primary research service. There are even more "alternative fuel vehicles (AFV)" which include hybrid/electric vehicles. By 2040, the service estimates that over half of all passenger vehicles sold will be electric.
Meanwhile, fire departments around the United States may not be prepared for the resulting potential increase in battery-related fires. The U.S. National Transportation Safety Board (NTSB) recently issued a report showing that many fire departments lack the training and equipment needed to properly handle burning lithium-ion batteries.
Electric and Hybrid Vehicles May Sometimes Catch Fire
Similar to the way a lithium-ion battery may catch fire and/or explode in an e-cigarette, cell phone, or laptop, the lithium-ion battery can do the same when it's inside a vehicle, particularly if it's exposed to extreme heat or is punctured or damaged in some way. Some of these types of fires have already occurred. In 2013, a Tesla Model S caught fire on a Seattle highway. A piece of metal fell off a tractor-trailer and punched a hole through the vehicle's armor plating that protects the battery pack. There was a short-circuit, a thermal runaway, and finally, a fire. A Porsche Taycan also caught fire inside a garage in Florida in February 2020, and there have been other similar incidents.
Emergency responders are used to dealing with fires involving cars, trucks, and other highway vehicles, but those caused by lithium-ion batteries are different and pose new risks and variables.
Unique Dangers Associated with Electric Battery Fires
First, during an electric vehicle fire, over 100 organic chemicals are generated, including toxic gases like carbon monoxide and hydrogen cyanide, both of which are fatal to humans. For this reason, emergency responders must have the appropriate PPE equipment to protect themselves.
Second, electric fires don't respond the same to typical fire-extinguishing methods. The burning battery pack is usually inaccessible to externally applied suppressants and can re-ignite without sufficient cooling. This means that an excessive amount of suppression agent is needed to cool the battery, extinguish the fire, and prevent re-ignition.
Third, heat from an electric fire can far surpass that from a gasoline fuel fire, exceeding 5,000 degrees Fahrenheit. Applying water or foam can cause a violent flare-up, and there are also risks of electric shock.
All these issues present unique dangers not only to drivers, passengers, and witnesses, but to firefighters and others responding to an accident. The NTSB states that training first responders to safely extinguish electric fires is critical, particularly as the number of electric vehicles on the road increases.
Yet according to the NTSB, 31 percent of 32 U.S. fire departments surveyed didn't have any kind of specific training for their personnel to help them deal with hybrid or electric vehicle fires, and fully half said they had no post-crash protocols in place. Fortunately, the National Fire Protection Association (NFPA) is offering training for alternative fuel vehicles. The organization states in its report, "Alternative Fuel Responder Training," published in 2017, that first and second responders need help in preparing for the growing number of alternative fuel vehicles:
"With over 15 million of these vehicles on the road today, it is essential that responders have a solid understanding of safety concepts associated with this new technology."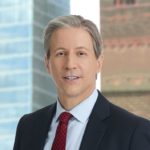 Exclusively focused on representing plaintiffs, especially in mass tort litigation, Eric Chaffin prides himself on providing unsurpassed professional legal services in pursuit of the specific goals of his clients and their families. Both his work and his cases have been featured in the national press, including on ABC's Good Morning America.