A Florida man recently filed a new Bene Casa pressure cooker lawsuit in the U.S. District Court for the Southern District of Florida. He claims that while using the cooker, he was seriously injured.
Plaintiff Claims Bena Casa Pressure Cooker Exploded
Bena Casa is a USA-headquartered multinational company that designs, develops, sources, and distributes consumer household goods. Most of the Bene Casa products are manufactured by MBR Industries, which is named as one of the two primary defendants in the case. (The other is Navarro Discount Pharmacy, where the plaintiff purchased the cooker.)
According to the complaint, the plaintiff was using the cooker on March 3, 2022, to make black beans. At some point, the pressure cooker exploded, propelling hot liquid onto his face, eyes, and torso. He required immediate hospitalization and has had to undergo multiple surgeries.
Plaintiff Claims Defendant Didn't Do Enough to Warn Consumers
The plaintiff claims that the defendants failed to provide adequate warnings about the dangers associated with the pressure cooker—namely, that it could explode if components were left clogged.
He also claims that the cooker is unreasonably dangerous and that MBR Industries was "on notice that a clogged instrument" in the pressure cooker could cause harm to the user, yet didn't do enough to protect consumers.
Pressure Cooker Lawsuits Share Similar Questions of Fact
This case joins many other similar pressure cooker lawsuits filed over the past several years. Plaintiffs make similar allegations against several different brands, including Ninja Foodie, Tristar, Crock-Pot, Instant Pot, and more.
All of these cases share common questions of fact, including that the manufacturers designed faulty products that can explode without warning. They also claim that the products were advertised as having advanced safety features that were supposed to prevent explosions, but didn't work as expected.
In this case, the plaintiff seeks to hold liable both the manufacturer of the cooker and the pharmacy that sold the cooker to him. He claims that the store should not have sold him such a defectively designed product because it was unreasonably dangerous and unsafe for its intended use.
Common injuries reported from exploding pressure cookers include:
Severe burns
Eye injuries
Broken bones
Scarring
Disfigurement
Disability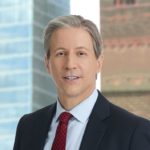 Exclusively focused on representing plaintiffs, especially in mass tort litigation, Eric Chaffin prides himself on providing unsurpassed professional legal services in pursuit of the specific goals of his clients and their families. Both his work and his cases have been featured in the national press, including on ABC's Good Morning America.