A new Oster-branded pressure cooker lawsuit filed by a woman in Miami-Dade County, Florida. She claims that after using the Sunbeam product, she suffered from serious injuries.
Sunbeam Pressure Cooker Exploded Without Warning, Plaintiff Claims
According to her complaint, the plaintiff was cooking with the pressure cooker on January 2, 2020. Suddenly, without warning, the cooker malfunctioned and the lid exploded off, causing the scalding hot contents to spew out, burning the plaintiff's face, chest, and arms.
At the time of the incident, the plaintiff was using the cooker as it was intended, yet she suffered serious and permanent burn injuries, excruciating pain, suffering, scarring, and continued bodily harm.
She states that her injuries "would not have occurred but for the defects present in the Subject Pressure Cooker," and that the pressure cooker "suffers from a design defect in that it was designed without a safe lid-locking system and/or mechanisms to prevent the Subject Pressure Cooker from operating while…its contents are heated or under pressure…"
She also claims that the pressure relief mechanism didn't function as designed and that Sunbeam failed to provide sufficient warnings about the dangers associated with its product. She brings counts of strict liability, negligence, and breach of warranties, and seeks economic and non-economic damages.
Many Pressure-Cooker Lawsuits Contain Similar Claims of Defects
This is one of many cases in which plaintiffs seek to hold pressure cooker manufacturers liable for injuries and property damages. In almost every case, the plaintiff claims that the lid on the cooker exploded off unexpectedly, causing burns and other injuries like broken bones, abrasions, eye injuries, and more.
Devices involved in these lawsuits include Tristar, Crock-Pot, Instant Pot, Ninja Foodi, and others. Manufacturers typically advertise these products as including several safety mechanisms, including lids that are supposed to lock into place once the pot is under pressure.
Yet in case after case, it seems these lids don't work as expected. Plaintiffs claim they can open the lid while the cooker is still pressurized, resulting in disaster.
The U.S. Consumer Product Safety Commission (CPSC) has issued several pressure cooker recalls over the past several years, often over problems related to burn injuries. On November 24, 2020, for instance, the CPSC announced the recall of nearly one million Crock-Pot multi-cookers because they could pressurize when the lid was not fully locked.
"This can cause the lid to suddenly detach while the product is in use," the CPSC stated, "posing burn risks to consumers from hot food and liquids ejected from the product."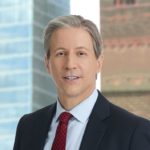 Exclusively focused on representing plaintiffs, especially in mass tort litigation, Eric Chaffin prides himself on providing unsurpassed professional legal services in pursuit of the specific goals of his clients and their families. Both his work and his cases have been featured in the national press, including on ABC's Good Morning America.