When you buy a folding chair, you expect it will stay upright once it has been unfolded and set on level ground. Certain folding chairs sold at Dollar General stores, however, have recently been found to occasionally collapse without warning. If someone is unlucky enough to have their fingers near the metal folding joints when this happens, they could be seriously injured.
The U.S. Consumer Product Safety Commission (CPSC) recently announced the recall of about 155,000 True Living Sling Loungers that were sold at Dollar General stores between January 2019 and September 2019 for about $20. These chairs may unexpectedly collapse, posing a risk of finger injuries.
Dollar General Offers Refund on Recalled Folding Chairs
At the time of the recall, Dollar General had received three reports of these sling loungers collapsing, resulting in finger amputations or lacerations.
The loungers have white frames with solid blue or solid green fabric. The 12-digit UPC number should be located on the receipt—the affected number is 430001047344.
The chairs were manufactured in China by Shanghai Worth Garden Products Co., Ltd., and imported by Dollar General. Consumers are advised to stop using them immediately and to cut the fabric of the chair to render it unusable. Then contact Dollar General to return the lounger for a full refund of the purchase price.
A Dollar General spokesperson told Newsweek: "At Dollar General, our customers' safety is of paramount importance. The product at issue was tested against applicable safety requirements, and no issues were identified prior to our offering it for sale in early 2019. Upon learning of potential safety concerns, we removed the product from our shelves in August 2019, and along with our vendor, have been cooperating with the CPSC since that time."
You can contact Dollar General at 800-678-9258 from 6:00 a.m. to 1:00 a.m. CT Monday through Friday, or check its online product recall site for more information.
Wooden Folding Chairs Recalled for Collapsing Hazards
The True Living loungers aren't the only folding chairs that have been recalled recently. On May 5, 2021, the CPSC announced the recall of about 82,500 TJX outdoor wooden folding chairs due to fall and injury hazards.
These chairs were manufactured in Vietnam and imported by The TJX Companies Inc. to be sold from June 2018 through January 2021 for about $30. Stores like T.J. Maxx, HomeGoods, and Marshalls stores nationwide had the chairs available. They were also listed on tjmaxx.com and sierra.com.
The chairs had an oil-stain finish, with some labeled with "Nautica" on the hand tag. They measured 22.5 inches long, 21 inches wide, and 35 inches tall. The chair back had 8 slats and the seat 7 slats.
At the time of the recall, TJX had received 18 reports of the recalled chairs breaking or collapsing, including 15 reports of falls that resulted in minor injuries, including back and neck injuries and lacerations.
Customers were advised to immediately stop using the chairs and contact TJX at 888-520-0322 for instructions on how to receive a full refund. Alternatively, customers could return the recalled chairs to any T.J. Maxx, Marshalls, or HomeGoods store for a full refund.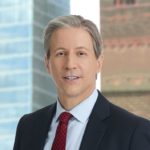 Exclusively focused on representing plaintiffs, especially in mass tort litigation, Eric Chaffin prides himself on providing unsurpassed professional legal services in pursuit of the specific goals of his clients and their families. Both his work and his cases have been featured in the national press, including on ABC's Good Morning America.