Automakers have recently announced significant recalls affecting Volvos and Fords. Both recalls are tied to injuries affecting drivers.
Ford Fixing Explorers Again for Suspension Issue
Ford issued a recall update on November 4, 2020. This recall affects about 350,000 Ford Explorer vehicles in the U.S. and 25,200 in Canada that were built at the Chicago Assembly Plant from September 4, 2012, to January 25, 2017.
Some vehicles sold or registered in some areas of the country where corrosion is common have experienced fractures on the outboard section of the rear suspension toe link. These fractures occurred even after these same vehicles were supposedly fixed during a previous recall.
This type of fracture diminishes steering control and can increase the risk of a crash. Ford is aware of 13 reports of accidents and six reports of injuries related to this issue.
This is the second time the suspension will need to be repaired on these vehicles. Ford implemented the previous recall in June 2019, when it tagged 1.2 million Explorers built between 2011 and 2017 for the same issue. In February 2020, it recalled 2013-2018 Ford Flex, Taurus SHO, Taurus police cars, and Lincoln MKTs as well.
Owners are directed to take their vehicles to a dealership for a torque inspection of the cross-axis ball joint, which will be replaced if needed.
Volvo Recalls 54,000 Vehicles Due to Airbag Problems
Volvo recently announced it is recalling more than 54,000 S60 and S80 sedans from the 2001-2003 model years. The driver-side airbag is defective and may rupture, sending metal and plastic shrapnel into the interior of the vehicle where it could seriously injure or even kill the occupants. Volvo is aware of one death related to this issue.
This recall is not related to the large Takata airbag recalls that affected millions of vehicles in years past. ZF Group, also known as ZF-TRW, manufactured the airbags, and they contain a different propellant than the Takata airbags did, but like those airbags, the propellant is subject to potential failure when exposed to heat and humidity.
Volvo is limiting the recall to vehicles that were sold or registered in 12 hot and humid states, including Alabama, Arkansas, Florida, Georgia, Hawaii, Louisiana, Mississippi, North Carolina, Oklahoma, South Carolina, Tennessee, and Texas.
Volvo learned about the one death linked to the faulty airbag a year ago but waited to take action until now. The automaker has been in communication with the National Highway Traffic Safety Administration (NHTSA) since August 2019 on the issue. Both are reviewing the data to see if other vehicles may be affected by these same airbags.
Owners should take their vehicles to their local dealerships for a replacement. Volvo will put in a new airbag that contains a different propellant free of charge. Call Volvo Car customer service at 800-458-1552.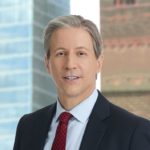 Exclusively focused on representing plaintiffs, especially in mass tort litigation, Eric Chaffin prides himself on providing unsurpassed professional legal services in pursuit of the specific goals of his clients and their families. Both his work and his cases have been featured in the national press, including on ABC's Good Morning America.