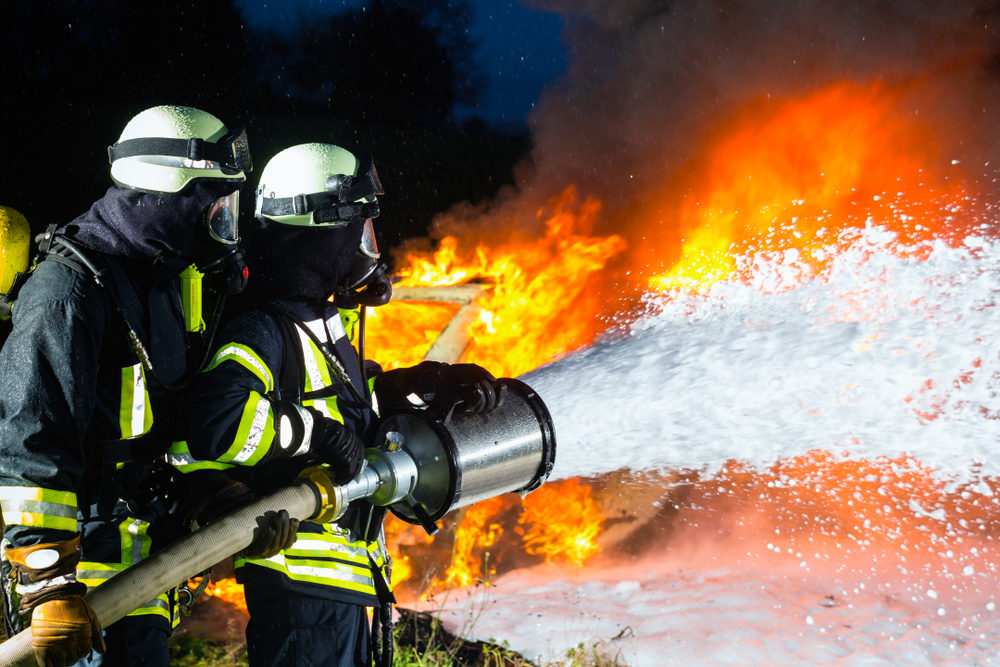 As firefighters across the nation fight to recover damages after being exposed to the toxic chemicals in firefighting foams, geologists warn that these same chemicals have not been adequately studied or regulated.
Geologists Warn About Toxic PFAS in Firefighting Foams and Other Products
The Geological Society of America (GSA) held its annual meeting on October 30, 2020. During one of the sessions, the group focused on per- and poly-fluoroalkyl substances (PFAS), which are manmade chemicals found in many industrial and consumer products because they increase resistance to heat, stains, water, and grease.
Today, humans can be exposed to PFAS through the following products:
Cookware and food packaging—the chemicals are used to prevent food from sticking and resistant to grease
Furniture and carpets—the chemical makes the materials resistant to stains
Clothing and mattresses—the chemicals can make them waterproof
Firefighting materials—the chemicals make the foams effective against fuel-based fires
Public water systems and drinking wells can also be sources of PFAS, as can locally caught fish from water containing the chemicals.
The GSA noted in its description of the session that PFAS "are everywhere," and are some of the "most toxic substances ever identified—harmful in concentrations in the parts per trillion—yet very little is known about them." The class includes over 300 compounds that are regulated only at the state level, with some states ignoring them completely.
PFAS Creates Concerning Health Risks
In the GSA presentation, lead author Matt Reeves, a professor at Western Michigan University, stated that PFAS have been labeled "forever chemicals" because they have super strong bonds and resist breakdown: "It's almost like armor…we don't have any evidence of degradation of these compounds."
The health risks associated with the compounds are particularly concerning because they can cause issues at extremely low concentrations. In 2016, the U.S. Environmental established an acceptable limit of no more than 70 parts per trillion (ppt), which is comparable to "a few grains of sand in an Olympic-sized swimming pool," the GSA states.
Researchers at the University of Arizona are studying PFAS in soils, noting that they can be much higher than in groundwater at the same location. After taking over 30,000 soil samples from around the world, scientists found PFAS present at almost every site, whether in a metropolitan or rural area, with some found even in very remote mountain areas.
Scientists are still studying the health effects associated with exposure to PFAS. The EPA states there is evidence that PFAS—specifically, PFOA and PFOS—can cause reproductive and developmental, liver and kidney, and immunological effects in laboratory animals, and that both chemicals have caused tumors in animal studies. Human epidemiological studies have also shown that both chemicals can cause increased cholesterol levels and cancer, and may also have negative effects on infant birth weights, the immune system, and thyroid function.
Firefighters Seeking Damages Over PFAS-Related Health Problems
Numerous firefighters have filed firefighting foam lawsuits over the past several months, claiming that the use of aqueous film-forming foam (AFFF) exposed them to PFAs time and time again, resulting in serious health problems. Most of the plaintiffs claim to have developed cancer after years of working with these foams.
In December 2018, the U.S. Judicial Panel on Multidistrict Litigation (JPML) consolidated all federally filed firefighting foam lawsuits into the District of South Carolina for pretrial proceedings.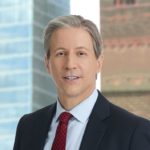 Exclusively focused on representing plaintiffs, especially in mass tort litigation, Eric Chaffin prides himself on providing unsurpassed professional legal services in pursuit of the specific goals of his clients and their families. Both his work and his cases have been featured in the national press, including on ABC's Good Morning America.