If you have a One Stop Gardens BTU Tank Top Propane Heater, check the item number on it. The U.S. Consumer Product Safety Commission (CPSC) recently announced the recall of about 350,000 of these items because of a potential burn hazard.
Customers Advised to Return the Products to Harbor Freight for a Refund
The recall affects the following products:
One Stop Gardens 15,000 BTU Tank Top Propane Heater (Item #63073)
One Stop Gardens 30,000 BTU Tank Top Propane Heater (Item #63072)
The heaters are designed to mount on top of a standard 20 lb. propane tank and have an "easy start" with a variable heat control valve, high-efficiency heat reflector, and safety shutoff. They were sold at Harbor Freight Tools stores nationwide and online at www.harborfreight.com from December 15, 2015, through April 2021 for about $45 for the 15,000 BTU model and $75 for the 30,000 BTU model.
The products were manufactured in China and imported by Harbor Freight Tools of Calabasas, California.
The problem is that in windy weather, the flame may be directed toward the rear of the unit, which can melt the "tip switch" safety shut-off feature at the rear of the heater. Should this happen, it creates a risk that the heater will not shut off as expected should it tip over. This poses a burn hazard to consumers.
Harbor Freight is aware of nine incidents of the wind redirecting the flame so that it melted the tip switch safety feature. Three of these incidents resulted in minor burn injuries when customers attempted to turn off the units.
The company has advised consumers to stop using the heaters immediately and return them to their local Harbor Freight Tools store for a full refund of the purchase price, plus applicable tax, in the form of a Harbor Freight Tools gift card. The company is also contacting all known purchasers directly.
You can contact Harbor Freight about this issue at 800-444-3353 from 8:00 a.m. to 4:30 p.m. PT Monday through Friday, email at call@harborfreight.com, or check the company's online recall site.
Harbor Freight Also Recalls Portable Propane Heaters
These aren't the only propane heaters recalled recently. On September 16, 2021, the CPSC announced that Harbor Freight Tools was recalling about 19,000 Bauer Forced Air Propane Portable Heaters. These are portable heaters powered by propane gas. According to the company, they are red and measure 13 inches long, 9 inches high, and 17 inches wide.
The name "Bauer" should be  printed on the side of the heater in white letters, and item number 57175 is printed on the ratings label at the rear of the unit. They were sold at Harbor Freight Tools stores nationwide and at the online store from November 2020 until March 2021 for about $100. They were also manufactured in China.
The problem with these is that the fitting at the back of the heater can fail to be sufficiently tight, causing the heater to leak propane gas, posing a fire hazard. Harbor Freight Tools has received 13 reports of propane gas leaking, including one report of a fire. No injuries have been reported.
Consumers are advised to inspect the heaters with a soapy water leak test per Harbor Freight Tools' instructions here. If a leak persists, after self-inspection and tightening, contact Harbor Freight Tools at the number above for more information.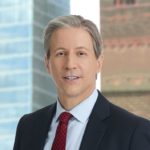 Exclusively focused on representing plaintiffs, especially in mass tort litigation, Eric Chaffin prides himself on providing unsurpassed professional legal services in pursuit of the specific goals of his clients and their families. Both his work and his cases have been featured in the national press, including on ABC's Good Morning America.