The U.S. Consumer Product Safety Commission (CPSC) recently announced the recall of about 3,100 dining chair sets sold exclusively at Home Depot. The chair backs may detach, posing a fall hazard to consumers. Home Depot is offering a refund on the products.
Chair Backs May Be Missing Screws, Leading to Falling Hazards
The recall involves the StyleWell Wood Windsor Dining Chair sets. These sets of two chairs were sold in black, natural wood, red, and white and have eight vertical backrest spindles. Each chair weighs about 15 pounds, and the chair back measures 19 inches wide and 18 inches tall from the top of the chair to the seat base. They were manufactured in China and sold online at www.homedepot.com from September 2019 through January 2021 for about $150 for the set of two.
At the time of the recall, Home Depot had received 17 reports of the chair backs detaching from the chair base. No injuries were reported. The company has advised consumers to stop using the chairs and inspect them for missing screw holes and wood screws on the underside of the chair seat base. Home Depot is contacting all purchasers directly to provide inspection instructions, which are also available here.
Customers who discover their chairs don't have screw holes and wood screws on the rear underside of the chair base can contact Home Depot for a refund. Only those chairs missing these items will qualify for a refund. Customers can call 1-800-466-3337 from 8:00 a.m. to 8:00 p.m. ET Monday through Friday and 8:00 a.m. to 6:00 p.m. ET Saturday, or check Home Depot's recall site online.
Home Depot Provides Alerts to Other Product Recalls
The Home Depot has informed customers of other recalls that may affect them and products purchased from the company's stores and online portals. On February 17, 2021, the CPSC announced the recall of about 99,000 J Hunt Home Accent Tables with Charging Receptacles. All of the affected units contained convenience receptacles for AC and DC electricity and USB charging pins. These receptacles and/or USB ports could have an electrical issue resulting in reverse polarity, which could pose a shock hazard to the user. No incidences or injuries were reported.
These products were also manufactured in China, and imported by Jimco Lamp & Manufacturing Co. of Austin, TX. They were then sold at various home furnishing stores nationwide and at Amazon.com and other online sites from May 2019 through December 2020 for between $60 and $130. Customers were advised to stop using the charging receptacles and ports and contact Jimco Lamp for a full refund or free replacement accent table. Call 1-833-659-0753 or email recall@nbg-home.com.
On January 7, 2021, the CPSC announced the recall of about 780 Nobel House Home Furnishings chests, cabinets, and dressers due to tip-over and entrapment hazards. These furnishings were unstable and could tip over if not anchored to the wall, posing serious risks to young children. The chests did not comply with the CPSC's voluntary performance requirements.
The manufacturer told consumers to stop using any of these furnishings that were not properly anchored to the wall and to keep them away from children, then contact Noble House Home Furnishings for instructions on how to receive a full refund at 1-888-600-6376 or online.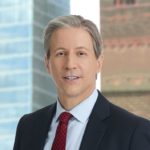 Exclusively focused on representing plaintiffs, especially in mass tort litigation, Eric Chaffin prides himself on providing unsurpassed professional legal services in pursuit of the specific goals of his clients and their families. Both his work and his cases have been featured in the national press, including on ABC's Good Morning America.