American Honda recently announced the recall of about 340,000 portable generators due to a risk of fire. Consumers are advised to stop using the units immediately and contact a local Honda Power Equipment service dealer to schedule a free repair.
Honda Portable Generators were advertised as the "ideal backup power source for homes and businesses alike." Honda stated that they had a "hard-won reputation" for smooth, quiet operation and "outstanding" fuel efficiency.
Honda Recalls Portable Generators for a Second Time
The U.S. Consumer Product Safety Commission (CPSC) states that the portable generator's inverter assembly "can short circuit with the presence of saltwater. This causes the unit to smoke or catch fire, posing fire and burn hazards to consumers."  The company received 13 reports of units short-circuiting while in use, including 10 reports of a fire. No injuries or property damage were reported.
This isn't the first time these generators have been recalled. Honda issued a previous recall for about 200,000 of the products about a year ago because the generator could leak gasoline from the fuel valve, posing fire and burn hazards.  Honda had received 19 reports of fuel leaking this way, with no injuries reported.
Both recalls involve the following generators:
EB2200i
EU2200i
EU2200i Companion
EU2200i Camo
Thes generators were reportedly sold at authorized Honda Power Equipment Dealers, as well as at The Home Depot and other home improvement stores nationwide and online from February 2018 through January 2020 for between $1,100 and $1,300. The name "HONDA" and the generator model name may be printed on the control panel. Consumers should be able to find the serial number on the lower corner of one of the side panels.
Honda is contacting all known purchasers directly to notify them of the recall. Consumers who had their generators repaired last year because of the previous recall will need to take their machines in again for this separate repair.
For more information, consumers may contact the company toll-free at 888-888-3139 from 8:30 a.m. to 7:00 p.m. ET Monday through Friday, or check Honda's recall website.
How to Safely Use a Portable Generator
Portable generators can provide a temporary source of power during a power outage, but they do come with some safety hazards consumers should be aware of. According to findings from the CPSC, between 1999 and 2012, there were 739 carbon monoxide deaths associated with portable generators, with another 61 fatalities associated with a generator and another product.
Nearly two-thirds of the fatalities occurred when a generator was placed in the living area or basement of the home. Another 24 percent occurred when it was used inside an attached garage or shed.
To safely use a portable generator, follow these tips:
Have a licensed electrician install home generators to ensure they meet all electrical codes.
Make sure you have a working carbon monoxide alarm in your home.
Never operate a portable generator inside your home or in another enclosed or partially enclosed space. Simply opening a door or window is not enough to prevent carbon monoxide build-up.
Plug appliances directly into the generator or use a heavy-duty, outdoor-rated extension cord.
Turn off all appliances powered by the generator before shutting down the generator.
Make sure fuel for the generator is stored safely.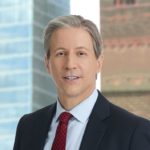 Exclusively focused on representing plaintiffs, especially in mass tort litigation, Eric Chaffin prides himself on providing unsurpassed professional legal services in pursuit of the specific goals of his clients and their families. Both his work and his cases have been featured in the national press, including on ABC's Good Morning America.