Honda of America recently reached an $85 million multistate settlement concerning malfunctioning Takata airbags. According to a Delaware Department of Justice press release, the settlement resolves allegations that Honda failed to warn regulators and the public that the frontal airbags were dangerous and could rupture under certain circumstances.
States Alleged that Honda Failed to Act to Protect Consumers
Honda has recalled about 12.9 million Honda and Acura vehicles over the years because they contained defective Takata airbag inflators. These inflators could explode during deployment, sending pieces of shrapnel into the interior of the vehicle and causing potentially life-threatening injuries. The airbags resulted in at least 14 deaths and 200 injuries in the U.S. alone.
Though Takata took the brunt of the blame for the defective airbags and plead guilty to federal criminal fraud charges in 2017, Honda also faced serious backlash for failing to take meaningful action to protect its consumers once it became aware of the problems the airbags posed.
The settlement is between Honda and the attorneys general of 48 states, territories, and the District of Columbia, and concludes a multistate investigation into the airbag problem. The states argued that Honda engineers suspected early on that the airbags propellant, ammonium nitrate, was unstable and could cause the airbags to explode. Yet Honda kept these concerns inside the company even as it began to make small Takata airbag recalls in 2008 and 2009, all while ensuring customers that the vehicles were safe.
The states alleged that Honda's failure to act as well as its misrepresentation of the safety of its vehicles violated state consumer protection laws.
Honda to Make Changes to Prevent Future Airbag Tragedies
Under the terms of the agreement, Honda agreed to pay participating attorneys general a total of $85,151,210.15, of which each state will receive a share. The company also agreed to strong injunctive relief, which requires it to do the following:
Ensure that future airbag designs include fail-safe features to protect passengers in the event of an airbag rupture.
Make changes to its procurement process for airbags and ensure that is suppliers have the appropriate industry certifications.
Implement prevention procedures to prevent tragedies like this from happening again.
Refrain from making misleading statements and point of sale representations regarding the safety of its vehicles.
Make improvements in risk management, quality control, supplier oversight, and training and certifications.
Implement mandatory whistleblower protections.
Consumers who own a Honda or Acura vehicle should visit Honda's airbag recall website or call its toll-free Customer Service number at 888-234-2138 to see if their vehicles may be subject to an airbag recall. Consumers can also check for open recalls at Safercar.gov.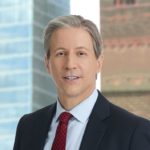 Exclusively focused on representing plaintiffs, especially in mass tort litigation, Eric Chaffin prides himself on providing unsurpassed professional legal services in pursuit of the specific goals of his clients and their families. Both his work and his cases have been featured in the national press, including on ABC's Good Morning America.