Hyundai recently announced another recall of over 390,000 vehicles in the U.S. and Canada. These recalls, like so many others before them, are related to engine fires and the defects that are causing them.
Engine Problems Have Long Plagued Hyundai and Kia Vehicles
Back in April 2019, the National Highway Traffic Safety Administration (NHTSA) opened an investigation into automakers Hyundai and Kia because of more than 3,000 reports of engine fires. Of these complaints, at least 103 included injuries with one reporting a death.
At that time, the fires correlated with two recalls in 2015 and 2017 affecting 1.6 million cars with 2.0-liter and 2.4-liter engines with direct injection. Many of these were known as Theta II engines and were found to have improperly machined crankshafts and crankpins that could shed metal shavings within the crankshaft oil passages. This could lead to blockages over time, which would cause the connecting rod bearings to wear, eventually seizing the engine.
According to Consumer Reports, as of December 2020, Hyundai and Kia had issued 33 recalls for vehicle files that involved at least 20 models and more than 5 million vehicles from the model years 2006 through 2021. Later recalls involved different engine designs (other than the Theta II).
Fluid Leak Linked to 18 Engine Fires
In March 2021, Hyundai announced another recall of more than 390,000 vehicles for two problems that can cause engine fires. For one of the recalls, the automaker told owners to park their vehicles outside until repairs could be made. Some of the vehicles are being recalled for a second time.
Most of the vehicles are affected by brake fluid that can leak into the anti-lock brake computer. This can cause a short that can lead to engine fires. The company is reportedly aware of 18 fires in the U.S. and is recalling about 203,000 Santa Fe Sport SUVs from 2013 through 2013 for this issue. As a remedy, dealers will reportedly replace a fuse and the computer too if necessary. Repairs are expected to begin in June 2021.
This latest recall is an update to one implemented in September 2020, and "enhances the remedy" that was offered then. After further investigating the issue, Hyundai determined that replacing the fuse would reduce the safety risk.
Piston Ring Issue Related to Manufacturing Oversight
The second part of this recall affects nearly 187,000 Elantras (2019-2020), Konas (2019-2021), and Velosters (2019-2021). All have 2-liter engines with piston rings that may not have been properly heat-treated. Without that treatment, engine damage may result, potentially causing oil leaks and fires. The company is aware of fires related to this issue as well, but no injuries.
To fix the problem, dealers will reportedly inspect and replace the engine if necessary, and will also install piston noise-sensing software to detect any potential piston-related damage to the engine. These recall repairs will also begin in June 2021.
Kia recalled over 147,000 vehicles because of a similar piston ring problem in February 2021.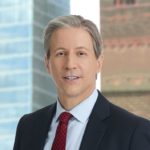 Exclusively focused on representing plaintiffs, especially in mass tort litigation, Eric Chaffin prides himself on providing unsurpassed professional legal services in pursuit of the specific goals of his clients and their families. Both his work and his cases have been featured in the national press, including on ABC's Good Morning America.