An Illinois woman claims that the Presto Stovetop Pressure Cooker is defective. She filed a new pressure cooker lawsuit against manufacturer National Presto Industries, Inc. on May 6, 2022. The case is pending in the U.S. District Court for the Western District of Wisconsin.
Plaintiff Claims Pressure Cooker Manufacturer Made Misleading Statements
According to her complaint, the plaintiff was using her Presto pressure cooker on June 5, 2020. She was able to open it while it was still under pressure. This allowed the scalding hot contents to be forcefully ejected onto her. She suffered serious and substantial burn injuries as a result.
She states that the incident occurred because the supposed "built-in safety features" that the manufacturer said would keep consumers safe failed to operate as expected. One of those is the Cover Lock Indicator, which is supposed to "show at a glance if there's pressure inside the cooker." Another is the Pressure Regulator, which is supposed to maintain the proper cooking pressure automatically.
Despite these features, the plaintiff was able to remove the lid even when there was still pressure in the cooker. She says that the manufacturer knew this could happen, and failed to warn consumers of the danger.
Other Pressure Cooker Lawsuits Raise Similar Allegations
This case raises allegations similar to those made in other cases concerning the safety of various pressure cookers, including the Crock-Pot, Instant Pot, Ninja Cooker, and more. While manufacturers tout their safety features and assure consumers that the cookers are safe to use, plaintiffs say that these statements are flat-out wrong.
In a similar pressure cooker lawsuit filed in April 2022, for instance, a Florida man claims that the Bene Casa Pressure Cooker is defective. He was using it on March 3, 2022, to make black beans when it exploded, propelling hot liquid onto his face, eyes, and torso. He required immediate medical care and has had to undergo multiple surgeries.
Like the plaintiff in the case above, this plaintiff claims that the manufacturer failed to provide adequate warnings about the dangers associated with the cooker. There was no warning on the product that it could explode, potentially causing severe injuries or even death.
Pressure Cookers Appear Not To Be As Safe as Advertised
In almost every one of these cases, it's the inability of the pressure cooker to resist opening when under pressure that is at issue. All of the pressure cookers named in these lawsuits were advertised as being safe, with safety features that were supposed to keep the lid closed until all the pressure was properly dissipated.
Yet over and over again, these features don't work as advertised. Consumers can open the lids while the pots are still under pressure. In some cases, the lid locks don't work properly. In others, there is no indication at the pot is still under pressure.
These cookers are popular because they offer families a fast and convenient way to cook tasty, nutritious meals. Nevertheless, a rising number of severe and debilitating injuries that have been reported.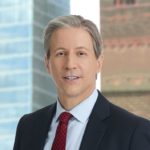 Exclusively focused on representing plaintiffs, especially in mass tort litigation, Eric Chaffin prides himself on providing unsurpassed professional legal services in pursuit of the specific goals of his clients and their families. Both his work and his cases have been featured in the national press, including on ABC's Good Morning America.