An Illinois woman recently filed a new Instant Pot pressure cooker lawsuit in the U.S. District Court for the Central District of Illinois. She claims that the pot's safety mechanisms did not work as advertised and that while using it, she suffered from serious injuries. She seeks compensatory and punitive damages from the manufacturer, Instant Brands, Inc.
Plaintiff Assumed Pressure Cooker was Properly Designed and Safe
According to her complaint, the plaintiff was using her Instant Pot Programmable Electric Pressure Cooker to make a meal for her family on July 18, 2019. She relied on the manufacturer's safety mechanisms, which included a lid that was not supposed to be able to be opened as long as the pot was under pressure.
Instant Brands advertised its cookers as being "safe, convenient, and dependable," and often touted the safety of its products in its advertisements. In the owner's manual, the manufacturer stated that the cooker could not be opened while in use: "[A]s a safety feature, until the float valve drops down the lid is locked and cannot be opened," the manual states on page 20.
Instant Brands also featured its cookers on infomercials, social media websites, and third-party retailers. On one YouTube video, a spokesperson noted that the cooker had 10 built-in safety features so that customers wouldn't need to worry.
The plaintiff purchased the cooker with the reasonable expectation that it was properly designed and manufactured, free from defects, and safe for its intended use of cooking. The plaintiff states in her complaint that the cooker was defectively and negligently designed because it failed to function as advertised.
Plaintiff Says Safety Features Did Not Work as Advertised
On July 18, 2019, the plaintiff was using the pressure cooker when she was able to rotate and open the lid. Unfortunately, it was still under pressure, and its hot contents were forcefully ejected onto her. She suffered from serious injuries as a result and has had to endure physical pain and mental anguish while also suffering losses such as medical expenses and lost wages.
The plaintiff claims the incident occurred as a "result of the failure of the pressure cooker's supposed 'built-in safety features,' which purport to keep the consumer safe while using the pressure cooker." She adds that the manufacturer's representations about "safety" are not just misleading, but flatly wrong, and put innocent consumers like her in harm's way.
Other Pressure Cookers Have Also Exploded and Burned Customers
The Instant Pot is only one of many pressure cookers that have been reported to explode during use. Other brands include the Tristar Power Pressure Cooker, Cuisinart, Elite Bistro, Wolfgang Puck, and more.
On November 24, 2020, Crock-Pot recalled about 1 million of its Crock-Pot 6-Quart Express Crock Multi-Cookers because they could pressurize when the lid was not fully locked. This could cause the lid to detach during use, posing burn risks to consumers from hot food and liquids ejected from the cooker.
Most reports of cooking accidents involve cookers that failed to keep the lid locked while the cooker was still under pressure.
Many manufacturers have updated their designs because of this problem.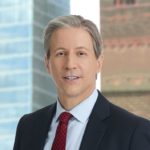 Exclusively focused on representing plaintiffs, especially in mass tort litigation, Eric Chaffin prides himself on providing unsurpassed professional legal services in pursuit of the specific goals of his clients and their families. Both his work and his cases have been featured in the national press, including on ABC's Good Morning America.