An Ohio woman blames her Instant Pot Programmable Electric Pressure cooker for exploding and causing her to suffer from serious injuries. She has filed a pressure cooker lawsuit in the U.S. District Court for the Southern District of Ohio and seeks compensatory damages for her pain and suffering, medical and hospital expenses, loss of income, and permanent disability.
Pressure Cooker Explodes, Burning the Plaintiff
According to her complaint, the plaintiff purchased the new pressure cooker in 2019. On July 26, 2019, she was using it to prepare a meal. The cooker was supposed to have safety mechanisms that would prevent it from being opened while still under pressure, but on that day, they did not function as expected.
The plaintiff was able to rotate and open the lid, allowing the scalding hot contents to be forcefully ejected from the cooker onto her. She suffered significant and painful bodily injuries as a result.
Instant Brands Boasts About 10 Safety Features
The plaintiff blames the cooker for the incident because its safety mechanisms did not protect her as advertised.
The owner's manual, for instance, which comes with the product, states, "As a safety feature, the lid is locked and cannot be opened until the float valve drops down." (When the float valve drops, that indicates the pressure is all released.)
Instant Brands has also touted the safety of its cookers on its infomercials and social media websites like YouTube. On its YouTube page, it has a video entitled "Getting to Know Your New Instant Pot IP-DUO." In that video, the spokesperson states that consumers need not be afraid of the cooker, as it was "10 safety features built-in."
Because of these safety features, the spokesperson says that consumers can use the instant pot "with confidence, knowing that it is not going to explode."
In another video entitled "Introducing Instant Pot IP-DUO series electric pressure cooker," the spokesperson again boasts of the 10 safety features, stating that "once the lid is locked, and the contents are under pressure, there's no way to open the pressure cooker."
Plaintiff Claims Instant Pot's Representations About Safety are "Flatly Wrong"
Based on all these assurances, the plaintiff expected that she would be safe using her Instant Pot pressure cooker. She states that the manufacturer defectively and negligently designed the device in that it failed to prevent the lid from being removed with normal force while the unit was still pressurized.
She adds that the defendant's representations about "safety" are "not just misleading, they are flatly wrong," and put customers like her in harm's way.
Despite the plaintiff's experience, Instant Pot continues to sell these pressure cookers, generating a substantial profit in the process. She brings counts of defective manufacturing and design, failure to warn, strict liability, negligence, and breach of warranties.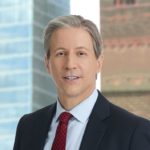 Exclusively focused on representing plaintiffs, especially in mass tort litigation, Eric Chaffin prides himself on providing unsurpassed professional legal services in pursuit of the specific goals of his clients and their families. Both his work and his cases have been featured in the national press, including on ABC's Good Morning America.