In June 2021, one plaintiff involved in a Philips CPAP lawsuit filed a motion with the U.S. Judicial Panel on Multidistrict Litigation (JPML) to consolidate all federally filed Philips cases into the Eastern District of Pennsylvania for pre-trial proceedings.
Philips North America LLC filed a response a few weeks later in which it agreed that centralization was appropriate, but suggested the District of Massachusetts instead.
The JPML is scheduled to hear arguments concerning a potential Philips CPAP MDL in late September 2021.
Both Parties Agree that Consolidation Would Be Prudent
In a recently released Notice of Hearing Session, the JPML stated it had scheduled its next session for September 30, 2021. Among the matters scheduled for consideration is the Philips recalled CPAP and Bi-PAP machines liability litigation, and whether to consolidate all federally filed cases into one court for pre-trial proceedings.
In the plaintiff's motion to consolidate, he listed 10 cases already pending in various courts in Delaware, Florida, Georgia, Massachusetts, and Pennsylvania. He suggested that the MDL be assigned to the Eastern District of Pennsylvania under the direction of U.S. District Court Judge Timothy J. Savage.
Philips agreed with consolidation in its response to the motion but suggested the District of Massachusetts because several cases are already pending there.
Both parties believe that consolidation would be prudent as it would conserve judicial resources, help avoid duplicative discovery, and prevent inconsistent rulings.
Philips Recalls Breathing Devices Because of Potentially Defective Foam
Philips recently announced a recall of millions of its CPAP, Bi-PAP, and ventilator machines because the sound abatement foam in these machines may degrade, exposing users to toxic particles and chemicals. In its urgent medical device recall, the company stated that the foam degradation could be exacerbated by the use of unapproved cleaning methods such as ozone cleaning.
Philips added that the degraded foam if inhaled or ingested, could cause serious injuries that could be life-threatening, cause permanent impairment, and/or require medical intervention. At the time of the recall, Philips had received "several complaints regarding the presence of black debris/particles within the airpath circuit…"
Thousands of people were relying on their Philips devices to treat medical conditions such as sleep apnea. These individuals were left without an alternative since Philips did not immediately offer to repair the devices or to replace them. Those individuals had to choose between continuing to use the potentially defective Philips devices or shouldering the cost of a new device.
Frustrated, some of the individuals filed lawsuits—including class-action lawsuits—against Philips, claiming that the company was aware of the foam issue years ago, yet failed to take appropriate action to protect its customers. These lawsuits are continuing to increase, which is why centralization may be appropriate.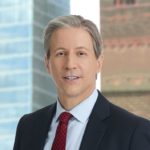 Exclusively focused on representing plaintiffs, especially in mass tort litigation, Eric Chaffin prides himself on providing unsurpassed professional legal services in pursuit of the specific goals of his clients and their families. Both his work and his cases have been featured in the national press, including on ABC's Good Morning America.