On July 26, 2019, a Minnesota man filed an e-cigarette lawsuit against Tribal Vapors, a New Mexico e-cigarette shop, seeking damages for injuries he claimed to have sustained from an e-cigarette battery he purchased there.
The e-cigarette shop was found liable for selling the batteries to the plaintiff and ordered to pay $2.5 million in damages.
Plaintiff Takes E-cigarette Batteries to Work; Suffers Severe Burns
According to his complaint, the man purchased an MXJO IMR 18650 lithium-ion battery for his e-cigarette at Tribal Vapors in 2016. The batteries were marketed, sold, and distributed by Tribal Vapors, Smoke-Free Technologies, Inc. d/b/a Vaporbeast.com.
The batteries were made by Shenzhen MXJO Technology Co., Lt., a Chinese company. The plaintiff named this company and Smoke-Free Technologies in his lawsuit, but the court held that it had jurisdiction only over Tribal Vapors.
After purchasing the batteries, the plaintiff claimed that he put them in his pocket before going to work at Holloman Air Force Base in Otero County, New Mexico. He was sitting at his desk reading emails several hours later when he heard a hissing sound coming from his pants pocket.
He then claims to have felt "an intense pain over his left lower extremity followed up by a sudden 'flash'" as the batteries exploded in his pocket. He tipped backward in his chair and landed hard on the ground on his back. He began to hit his pants pocket to snuff out the flames, and while doing so, was able to coerce the burning hot batteries out of his pocket. He burned his hands in the process.
He immediately rushed to the bathroom and ran cold water over his hands and leg. Paramedics arrived and took him to the hospital for emergency treatment. He suffered and will continue to suffer the effects of permanent scarring due to the injuries, as well as severe physical pain and mental anguish. His medical bills totaled more than $130,000.
Jury Awards Plaintiff $2.5 Million in Damages
Tribal Vapors never responded to the plaintiff's claims, which included liability, breach of warranties, and negligence. The company did not file any answer or defense.
A New Mexico federal judge found the e-cigarette shop liable for selling the batteries to the plaintiff. There was then a jury trial to determine the damages. The jury returned the verdict on the same day as the trial began, awarding the plaintiff $2.5 million in damages. These included compensatory and general damages for past and future pain, disability, emotional distress, disfigurement, future medical expenses, and loss of earnings.
E-Cigarette Fires Usually the Result of Design Flaws
E-cigarette fires from lithium-ion batteries are not common, but they can cause devastating injuries when they occur. Poor design, use of low-quality materials, and manufacturing flaws and defects make it more likely that the battery will short circuit, overheat, and cause a fire or explosion.
The U.S. Fire Administration reported that between January 2009 and December 31, 2016, 195 separate incidents of explosion and fire involving an e-cigarette were reported by the U.S. media. These incidents resulted in 133 acute injuries, of which 38 were severe. Sixty-two percent of the incidents occurred when the device was either in a pocket or actively in use.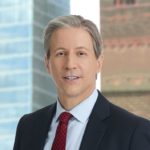 Exclusively focused on representing plaintiffs, especially in mass tort litigation, Eric Chaffin prides himself on providing unsurpassed professional legal services in pursuit of the specific goals of his clients and their families. Both his work and his cases have been featured in the national press, including on ABC's Good Morning America.