A Kentucky couple recently filed a new firefighting foam lawsuit in the U.S. District Court for the District of South Carolina. They blame firefighting foams for the husband's diagnosis of prostate cancer.
Coast Guard Firefighter Blames His Prostate Cancer on AFFFs
According to the complaint, the plaintiff worked as a firefighter for the U.S. Coast Guard for over 26 years. During that time, he used aqueous film-forming foams (AFFFs) containing toxic chemicals like per- and polyfluoroalkyl substances (PFAS) in firefighting training and response exercises, and used equipment/gear treated and/or coated with materials containing and/or contaminated with one or more PFAS.
He was exposed to these products numerous times throughout his career and now has PFAS materials in his bloodstream.
In 2009, the plaintiff was diagnosed with prostate cancer. He blames his diagnosis on his use of AFFFs and other equipment contaminated with PFAS. As a result of his illness, he has suffered and continues to suffer from pain and repeated medical treatments, as well as economic loss. He seeks both compensatory and punitive damages from the manufacturers.
Defendants Were Aware that PFAS Were Toxic
AFFFs are used to put out petroleum-based fuel and other flammable liquid fires. They lower the surface tension of the fuel, which starves a fire of its oxygen supply. While the fluorinated compounds work well to extinguish fires, they are not biodegradable and can accumulate and contaminate the bodies of animals and humans who are exposed to them.
The manufactures of the chemicals used to make AFFFs were aware of the toxic nature of these chemicals but failed to take appropriate action to protect the public for years. As early as the 1960s, animal testing performed by some of the defendants showed that at least one type of PFAS—perfluorooctanoic acid (PFOA)—damaged the liver, testes, adrenals, and other bodily organs.
By at least the end of the 1970s, additional research and testing indicated that at least PFOA and PFOS (perfluorooctane sulfonate), because of their unique chemical structure, would bind to proteins in the blood of animals and humans exposed to them and remain in the body for long periods.
By at least the end of the 1980s, at least one of the defendants, as a result of more animal studies, internally confirmed that PFAS was an animal carcinogen and potentially a human carcinogen. By 2010, studies had revealed multiple potential adverse health impacts among workers exposed to PFOA, including cancer, hormone changes, and thyroid and liver impacts.
Replacement Chemicals May Be No Better
Today, the use of PFAS in products like firefighting foams is being phased out. Unfortunately, there is concern that the chemicals being used to replace them may also be toxic. Defendants are manufacturing "new" types of PFAS, called "short-chain PFAS," and have made repeated assurances that these chemicals are safe, but early evidence indicates they may also be carcinogenic.
In July 2020, the U.S. Food and Drug Administration (FDA) announced that the manufacturers of certain short-chain PFAS used for grease-proofing in paper and paperboard for food packaging had volunteered to phase-out their sales of these substances in the U.S. after new analyses of data that raised questions about potential human health risks from chronic dietary exposure.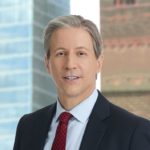 Exclusively focused on representing plaintiffs, especially in mass tort litigation, Eric Chaffin prides himself on providing unsurpassed professional legal services in pursuit of the specific goals of his clients and their families. Both his work and his cases have been featured in the national press, including on ABC's Good Morning America.