According to the U.S. Consumer Product Safety Commission (CPSC), manufacturer Gree has recalled about 2.5 million Frigidaire, SoleusAir, Kenmore, and other dehumidifiers due to a fire hazard. The company is aware of more than 2,000 reported incidents of the products overheating, with about 450 fires reported resulting in more than $19 million in property damage.
Consumers are advised to stop using the products immediately and to contact Gree for a full refund.
Gree Instructs Consumers to Contact Them for a Refund
Gree Electric Appliances of China first announced this recall in September 2013 and expanded it in January 2014, but the company is re-announcing the recall again due to the increase in fires reported. The products can overheat without warning, smoke, and catch fire, posing fire and burn hazards to consumers.
The recall involves 20, 25, 30, 40, 45, 50, 65, and 70-pint dehumidifiers with brand names including the following:
Danby
De'Longhi
Fedders
Fellini
Frigidaire
GE
Gree
Kenmore
Norpole
Premiere
Seabreeze
SoleusAir
SuperClima
According to the company, the products come in a variety of colors, including white, beige, gray, and black, and measure between 19 and 24 inches tall, 13 and 15 inches wide, and 9 and 11 inches deep. They were sold at several retailers, including Home Depot, Kmart, Lowe's, Menards, Sam's Club, Sears, Walmart, and others nationwide and in Canada, as well as online at Amazon.com and Ebay.com from January 2005 through August 2013. They cost between $100 and $400. The CPSC has a complete list of all the brands and model numbers here.
Consumers are advised to turn off and unplug the products immediately and contact Gree for a full refund at 866-853-2802 from 8:00 a.m. to 6:00 p.m. ET Monday through Friday. For more information, including instructions on how to determine if your dehumidifier is affected by the recall, see the manufacturer's website.
Midea Recalled 3.4 Million Dehumidifiers
Gree dehumidifiers aren't the only ones linked with fire hazards. Midea also recalled about 3.4 million dehumidifiers because they could overheat, smoke, and catch fire. The company was aware of 38 reports of smoke and fire at the time of the recall, resulting in about $4.8 million in property damage. No injuries have been reported.
GD Midea Air Conditioning Equipment Ltd., of China, manufactured the products, which were then sold at Lowe's, Menards, PC Richard, and other stores nationwide, as well as on Amazon.com, from January 2003 through December 2013 for between $100 and $300. Brand names included ComfortAire, Danby, Dayton, Forest Air, Frigidaire, GE, Honeywell, Keystone, Midea, Ocean Breeze, Sunbeam, and more. See the CPSC's recall page for a complete list.
As with the Gree products, consumers should turn off and unplug the humidifiers, then contact Midea for a replacement or full refund at 800-600-3055 from 7:00 a.m. to 6:00 p.m. CT Monday through Friday, or online at www.midea.com/us.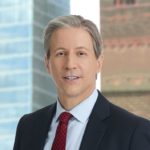 Exclusively focused on representing plaintiffs, especially in mass tort litigation, Eric Chaffin prides himself on providing unsurpassed professional legal services in pursuit of the specific goals of his clients and their families. Both his work and his cases have been featured in the national press, including on ABC's Good Morning America.